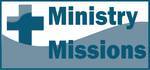 Revelation 5
The Throne Room of Heaven (2): The Lamb Is Worthy to Open the Scrolls
by Bob Young
[permission is given to reprint with credit noted]
Today's Bible Reading: Revelation 5
Selected Biblical Text
6Then I saw a Lamb, looking as if it had been slain, standing at the center of the throne, encircled by the four living creatures and the elders. The Lamb had seven horns and seven eyes, which are the seven spirits of God sent out into all the earth. 7He went and took the scroll from the right hand of him who sat on the throne. 8And when he had taken it, the four living creatures and the twenty-four elders fell down before the Lamb. Each one had a harp and they were holding golden bowls full of incense, which are the prayers of God's people. 9And they sang a new song, saying: "You are worthy to take the scroll and to open its seals, because you were slain, and with your blood you purchased for God persons from every tribe and language and people and nation. 10You have made them to be a kingdom and priests to serve our God, and they will reign on the earth."
11Then I looked and heard the voice of many angels, numbering thousands upon thousands, and ten thousand times ten thousand. They encircled the throne and the living creatures and the elders. 12In a loud voice they were saying: "Worthy is the Lamb, who was slain, to receive power and wealth and wisdom and strength and honor and glory and praise!"
13Then I heard every creature in heaven and on earth and under the earth and on the sea, and all that is in them, saying: "To him who sits on the throne and to the Lamb be praise and honor and glory and power, forever and ever!"
14The four living creatures said, "Amen," and the elders fell down and worshiped. (Rev. 5:6-14)
Reflecting and Thinking
The continuation of the vision of the heavenly scene introduces us now to the Lamb worthy to open the seals of the scroll. This is the first of two scrolls in the book. This Lamb is obviously Jesus. Opening the seals seems to indicate control of the events represented by the contents of the scroll. The contents of this scroll are revealed in chapters 6-11.
The seals apparently reveal historical events or realities). They are general descriptions rather than specific; they are not necessarily or obviously sequential. Remember the "6 + interlude + 1" pattern that characterizes the groupings of "seven."
For now, enjoy the beautiful description of the Lamb. Try to see by the eye of faith. Hear the songs of praise and worship. Soak up the fact that all the earth declares his praise, and that even heaven worships the Lamb.
What does it mean to you that Jesus controls the events of this world? When does it appear that he may not be in control? How do you explain his "control" when things seem out of control? What aspects of the worship scene are most impressive to you?
Prayer
Heavenly Father, help us see the Lamb afresh as we read today's biblical text. Generate in us hearts of praise and worship as we see and understand. We stand in awe at such unbridled majesty; we join the thousands and millions to declare his power and riches and wisdom and strength and honor and glory and praise. We give thanks that we can approach you through Jesus, Amen.
---


http://www.bobyoungresources.com/devotionals/27-rev5_lamb-and-scroll.htm Last updated December 9, 2017