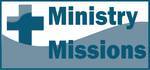 Revelation 3: To the One that Overcomes
by Bob Young
[permission is given to reprint with credit noted]
Reading: Revelation 3
Text
5The one who is victorious will, like them, be dressed in white. I will never blot out the name of that person from the book of life, but will acknowledge that name before my Father and his angels. 6Whoever has ears, let them hear what the Spirit says to the churches.
12The one who is victorious I will make a pillar in the temple of my God. Never again will they leave it. I will write on them the name of my God and the name of the city of my God, the new Jerusalem, which is coming down out of heaven from my God; and I will also write on them my new name. 13Whoever has ears, let them hear what the Spirit says to the churches.
21To the one who is victorious, I will give the right to sit with me on my throne, just as I was victorious and sat down with my Father on his throne. 22Whoever has ears, let them hear what the Spirit says to the churches." (Rev. 3:5-6, 12-13, 21-22)
Reflecting and Thinking
This chapter contains the letters to the churches in Sardis, Philadelphia, and Laodicea. Today's reading text includes the "overcoming promises" from these three letters (which are paralleled in the other letters also). As we read the promises to the one that overcomes, we must ask ourselves what these mean. Remember how we summarized the messages of these letters: Christ is walking among his persecuted church. Christ is controlling the ultimate outcome. Victory is possible. Even in difficult days, the power of the opponent is not insurmountable.
Why are we Christians not more confident of our power to overcome? What obstacles stand in your way when you want to be positive? How do you think the seven churches would have received the letters of chapters 2-3? Do you think they were comforted, encouraged, reprimanded, motivated....? What words would you use to describe their thinking and feeling as they received these letters?
Prayer
Dear God, give us the courage and faith to stand firm in difficult situations. The dangers are as real today as they were twenty centuries ago. We need Jesus' presence as he walks among his churches. Help us know that reality, in Jesus' name, Amen.
---


http://www.bobyoungresources.com/devotionals/27-rev3_overcomers.htm Last updated September 3, 2011