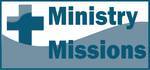 Revelation 2
The Book of Revelation and the Letters to the Churches Follow Certain Patterns
by Bob Young
[permission is given to reprint with credit noted]
Today's Bible Reading: Revelation 2
Selected Biblical Text
1"To the angel of the church in Ephesus write: These are the words of him who holds the seven stars in his right hand and walks among the seven golden lampstands. 2I know your deeds, your hard work and your perseverance. I know that you cannot tolerate wicked people, that you have tested those who claim to be apostles but are not, and have found them false. 3You have persevered and have endured hardships for my name, and have not grown weary.
4Yet I hold this against you: You have forsaken the love you had at first. 5Consider how far you have fallen! Repent and do the things you did at first. If you do not repent, I will come to you and remove your lampstand from its place. 6But you have this in your favor: You hate the practices of the Nicolaitans, which I also hate.
7Whoever has ears, let them hear what the Spirit says to the churches. To the one who is victorious, I will give the right to eat from the tree of life, which is in the paradise of God. (Rev. 2:1-7 NIV)
Reflecting and Thinking
Reading the letters to the churches, one can note that the letters all follow a general pattern. The items included in the pattern are not always in exactly the same order but all of the letters to the churches include at least the following: what Jesus knows about the church, a reference to their work and attitude toward the word of God, a summary of their current "life" situation, an admonition to continue faithfully, a promise to those who overcome.
As the letters to the churches have a pattern, so also the book of Revelation follows a pattern. This pattern is clearly seen in the groups of seven seals, seven trumpets, and seven plagues. Each of these follows a pattern of "6 + interlude + 1." When one understands and analyzes the pattern and the parallel constructions, they provide a possible chiastic structure for the book. We will explain this in more detail later.
What we know thus far: in Chapters 2-3, Christ is walking among and present with the persecuted churches, sending similar messages to each through the designated messengers.
What would you want God to say to you during difficult times? How and why would the messages of Chapter 2 be helpful to the churches? How would these messages provide comfort? What parts of the messages are surprising to you?
See if you can find the five parts identified above in each of the letters in Chapter 2.
Prayer
Dear God, we are grateful that you know our situation and circumstances. We are glad to know that you understand our situation -- even when we have failed and gotten there through our own weaknesses. Guide us in your ways and help us overcome the challenges before us so that we might live faithfully. Thank you for your provision and promise for those things we cannot do for ourselves, through Jesus we pray, Amen.
---


http://www.bobyoungresources.com/devotionals/27-rev2_patterns.htm Last updated January 23, 2019