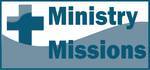 Revelation 22
Jesus Is Coming
by Bob Young
[permission is given to reprint with credit noted]
Today's Bible Reading: Revelation 22
Selected Biblical Text
6The angel said to me, "These words are trustworthy and true. The Lord, the God who inspires the prophets, sent his angel to show his servants the things that must soon take place." 7"Look, I am coming soon! Blessed is the one who keeps the words of the prophecy written in this scroll." 8I, John, am the one who heard and saw these things. And when I had heard and seen them, I fell down to worship at the feet of the angel who had been showing them to me. 9But he said to me, "Don't do that! I am a fellow servant with you and with your fellow prophets and with all who keep the words of this scroll. Worship God!"10Then he told me, "Do not seal up the words of the prophecy of this scroll, because the time is near....
12"Look, I am coming soon! My reward is with me, and I will give to each person according to what they have done. 13I am the Alpha and the Omega, the First and the Last, the Beginning and the End.... 16I, Jesus, have sent my angel to give you this testimony for the churches. I am the Root and the Offspring of David, and the bright Morning Star." 17The Spirit and the bride say, "Come!" And let the one who hears say, "Come!" Let the one who is thirsty come; and let the one who wishes take the free gift of the water of life.
18I warn everyone who hears the words of the prophecy of this scroll: If anyone adds anything to them, God will add to that person the plagues described in this scroll. 19And if anyone takes words away from this scroll of prophecy, God will take away from that person any share in the tree of life and in the Holy City, which are described in this scroll.
20He who testifies to these things says, "Yes, I am coming soon." Amen. Come, Lord Jesus. 21The grace of the Lord Jesus be with God's people. Amen. (Rev. 22:6-10, 12-13, 16-21 NIV)
Thinking and Reflecting
We end where we began. These are things which must soon come to pass, the time is near. The enemies of the church were conquered; they can never prevail. Jesus is coming and every eye will see him. May it be so. Amen.
When does the promise of Jesus' coming provide you the most comfort? When is the promise most challenging? How often have you heard the prayer, "Come, Lord Jesus"? Why or why not do we pray those words?
Prayer
Father God, we come because we are thirsty and seek water, because we are in need of your blessings and forgiveness. We ask you to provide, and we eagerly await Jesus' coming. Come, Lord Jesus. In Jesus' name and by his power we pray this prayer, Amen.
---


http://www.bobyoungresources.com/devotionals/27-rev22_jesus-is-coming.htm Last updated January 23, 2019