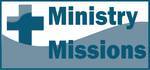 Revelation 21: Christ Is Present With the Victorious Church
by Bob Young
[permission is given to reprint with credit noted]
Reading: Revelation 21
Text
1Then I saw "a new heaven and a new earth," for the first heaven and the first earth had passed away, and there was no longer any sea. 2I saw the Holy City, the new Jerusalem, coming down out of heaven from God, prepared as a bride beautifully dressed for her husband. 3And I heard a loud voice from the throne saying, "Look! God's dwelling place is now among the people, and he will dwell with them. They will be his people, and God himself will be with them and be their God. 4'He will wipe every tear from their eyes. There will be no more death' or mourning or crying or pain, for the old order of things has passed away."
5He who was seated on the throne said, "I am making everything new!" Then he said, "Write this down, for these words are trustworthy and true."
6He said to me: "It is done. I am the Alpha and the Omega, the Beginning and the End. To the thirsty I will give water without cost from the spring of the water of life. 7Those who are victorious will inherit all this, and I will be their God and they will be my children. 8But the cowardly, the unbelieving, the vile, the murderers, the sexually immoral, those who practice magic arts, the idolaters and all liars-they will be consigned to the fiery lake of burning sulfur. This is the second death."
9One of the seven angels who had the seven bowls full of the seven last plagues came and said to me, "Come, I will show you the bride, the wife of the Lamb." 10And he carried me away in the Spirit to a mountain great and high, and showed me the Holy City, Jerusalem, coming down out of heaven from God. (Rev. 21:1-10)
Reflecting and Thinking
The new Jerusalem provides a picture of Christ present with and walking among the victorious church, just as the letters of chapters 2-3 showed us Christ present and walking among the persecuted churches. Many questions have been raised about whether the application of the final part of Revelation is to the church as it exists on earth or to the church in heaven. The best answer may be that it is both. Jesus' presence insures victory and that victory is spoken of in Scripture as already existing and having been won, even as the church faces continuing challenges. Yes, some aspects of Revelation 21-22 do not seem to apply to the church on earth, but we remember again that we are reading symbolic language and should not demand that every detail be literal. The victory is secure. Various Christian authors and speakers have summarized the message of Revelation in this way: "We win!"
Read today's text (or the entirety of chapter 21) carefully and devotionally, thinking about how the various descriptions might apply to the church today. How encouraging is this message! Note that the angels who were involved in the last seven plagues are also involved in this chapter-what might this say about the application of this chapter?
Prayer
Heavenly Father, we anticipate anxiously the final victory and ultimate blessing of continuing perpetual fellowship with you and Jesus and the Spirit. We marvel at the continuity of the message of Revelation-the parallels, the summaries, the message to John from the Alpha and Omega to write down the message. Thank you for the certainty of your promises, through Jesus we pray, amen.
---


http://www.bobyoungresources.com/devotionals/27-rev21_victorious-church.htm Last updated September 3, 2011