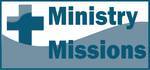 Revelation 20
Heavenly Scenes (2)
by Bob Young
[permission is given to reprint with credit noted]
Today's Bible Reading: Revelation 20
Selected Biblical Text
11Then I saw a great white throne and him who was seated on it. The earth and the heavens fled from his presence, and there was no place for them. 12And I saw the dead, great and small, standing before the throne, and books were opened. Another book was opened, which is the book of life. The dead were judged according to what they had done as recorded in the books. 13The sea gave up the dead that were in it, and death and Hades gave up the dead that were in them, and each person was judged according to what they had done. 14Then death and Hades were thrown into the lake of fire. The lake of fire is the second death. 15Anyone whose name was not found written in the book of life was thrown into the lake of fire. (Rev. 20:11-15)
Reflecting and Thinking
The heavenly visions continue in this chapter. While the vantage point is heaven, some of the scenes seem to refer to earthly events. The certainty of victory has already been proclaimed, despite the fact that Satan is still active on the earth. God's people are protected, and the destruction of evil is certain.
Today's text includes the sixth vision -- the ultimate judgment of evil and the ultimate rescue of those whose names are written in the book of life. God's purpose is secure!
This is a troublesome text to many, but it is beyond the scope of this devotional series to answer every question. Suffice it to say that we are being told about symbols, and the question must always be, "What do they represent?" Here is a brief summary. For 1000 years (a symbolic number), Satan is bound and unable to deceive the nations as he had through Rome. The 1000 years are not literal. We can understand that the symbolic 1000 years begins when Rome falls. The binding of Satan during the 1000 years is only with regard to deceiving the nations. There has never been a time in history when Satan was not active. The vision tells of the victory of those who have endured as they opposed evil, and of the defeat of Satan and his forces. The vision ends with the judgment of the dead, just as did the first scroll (compare 11:18).
What is the purpose of today's text in the larger scheme of Rev. 19-20? What do you think of the yesterday's summary of the visions [Jesus the conqueror, a "supper call," the beastly opponents gathered and conquered, the temporary binding or inactivity of Satan, saints and martyrs in heaven, an all-inclusive judgment on God's enemies (including Satan and his future activity), and the future blessings of the new heaven and new earth]? How do these seven visions provide a summary of the prophecy of the second scroll and the judgment against Rome and all future opponents?
Prayer
Heavenly Father, we are relieved that you are working out your way, capable of restraining and opposing Satan's work as needed for your purposes, protecting your people, securing our ultimate presence and fellowship with you. Thank you for making our rescue possible, in the name of the resurrected Christ, Amen.
---


http://www.bobyoungresources.com/devotionals/27-rev20_heavenly-visions-2.htm Last updated December 9, 2017