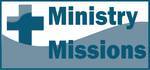 Revelation 1
The Alpha and the Omega -- the First and the Last
by Bob Young
[permission is given to reprint with credit noted]
Today's Bible Reading: Revelation 1
Selected Biblical Text
8"I am the Alpha and the Omega," says the Lord God, "who is, and who was, and who is to come, the Almighty."
12I turned around to see the voice that was speaking to me. And when I turned I saw seven golden lampstands, 13and among the lampstands was someone like a son of man, dressed in a robe reaching down to his feet and with a golden sash around his chest. 14The hair on his head was white like wool, as white as snow, and his eyes were like blazing fire. 15His feet were like bronze glowing in a furnace, and his voice was like the sound of rushing waters. 16In his right hand he held seven stars, and coming out of his mouth was a sharp, double-edged sword. His face was like the sun shining in all its brilliance.
17When I saw him, I fell at his feet as though dead. Then he placed his right hand on me and said: "Do not be afraid. I am the First and the Last. 18I am the Living One; I was dead, and now look, I am alive forever and ever! And I hold the keys of death and Hades.
19"Write, therefore, what you have seen, what is now and what will take place later. 20The mystery of the seven stars that you saw in my right hand and of the seven golden lampstands is this: The seven stars are the angels of the seven churches, and the seven lampstands are the seven churches. (Rev. 1:8, 12-20 NIV)
Thinking and Reflecting
We cannot tarry nor spend much time in initial comments, but it must be noted that the book of Revelation belongs to a literary genre known as apocalyptic. The characteristics of apocalyptic literature should be kept in mind when one reads Revelation.
The introduction or prologue to the vision introduces us to Jesus, one like a Son of Man. The doxology of verse 8 gives praise to God -- the one who was, who is, and who is to come. Revelation is written to the first-century churches to encourage them. One way to summarize the message of the first part of Revelation is that Christ is walking among the persecuted churches to comfort them.
John is told to write "what you have seen, what is now and what will take place later." This may be a past-present-future reference, but grammatically, it is more probably an appositive construction. The meaning is this: "Write what you have seen; that is, what currently is and what will soon take place."
When is Jesus most impressive to you? What do you think is the point of this first part of the vision that John receives? What is being communicated about Jesus?
Prayer
Father God, as we begin this reading of the book of Revelation, we ask your guidance and insight. We want to understand the message you have for us. We want to hear you speak about things that matter to us every day, just as this book provided a word of comfort and encouragement to first-century readers. In Jesus' name and by his power we ask your presence in our study, Amen.
---


http://www.bobyoungresources.com/devotionals/27-rev1_alpha-and-omega.htm Last updated January 23, 2019