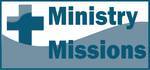 Revelation 19
Heavenly Scenes (1)
by Bob Young
[permission is given to reprint with credit noted]
Today's Bible Reading: Revelation 19
Selected Biblical Text
1After this I heard what sounded like the roar of a great multitude in heaven shouting: "Hallelujah! Salvation and glory and power belong to our God, 2for true and just are his judgments. He has condemned the great prostitute who corrupted the earth by her adulteries. He has avenged on her the blood of his servants." 3And again they shouted: "Hallelujah! The smoke from her goes up forever and ever."
4The twenty-four elders and the four living creatures fell down and worshiped God, who was seated on the throne. And they cried: "Amen, Hallelujah!"
5Then a voice came from the throne, saying: "Praise our God, all you his servants, you who fear him, both great and small!"
6Then I heard what sounded like a great multitude, like the roar of rushing waters and like loud peals of thunder, shouting: "Hallelujah! For our Lord God Almighty reigns. 7Let us rejoice and be glad and give him glory! For the wedding of the Lamb has come, and his bride has made herself ready. 8Fine linen, bright and clean, was given her to wear." (Fine linen stands for the righteous acts of God's holy people.)
9Then the angel said to me, "Write this: Blessed are those who are invited to the wedding supper of the Lamb!" And he added, "These are the true words of God." 10At this I fell at his feet to worship him. But he said to me, "Don't do that! I am a fellow servant with you and with your brothers and sisters who hold to the testimony of Jesus. Worship God! For it is the Spirit of prophecy who bears testimony to Jesus." (Rev. 19:1-10 NIV)
Reflecting and Thinking
A careful analysis of the text suggests that seven "heavenly" scenes (19:11-21:1) are introduced by the phrase "I saw" or a parallel wording. With victory assured, we are given a final overview of God's power and work, including declarations of praise and majesty and worship by the heavenly host.
The heavenly scenes and visions cause us to think of similar events and the wording in Chapters 4-5. The return to the heavenly scene signifies the end of the story of God's victory over Babylon (Rome). Not only is the Lamb present, the bride of the Lamb has arrived.
How encouraging that as we near the end of the book, we see that both the Lamb and the bride of the Lamb are present in heaven! God is on the throne and in control as he judges and overcomes his enemies. The heavenly visions provide us one more look backward at the glory and majesty of God that were reflected in the stories of the second scroll, and also a preview of God's continuing power to judge. John's visions give us an inclusive overview of the accomplishment of God's purpose.
Looking ahead as we see the end of the book approaching, the visions given to John include Jesus the conqueror, an angel issuing a "supper call," the beastly opponents gathered and conquered, the temporary binding and inactivity of Satan with regard to deceiving the nations, the saints and martyrs in heaven participating in the second resurrection, an all-inclusive judgment on God's enemies including Satan and his future activity, and the blessings of the new heaven and new earth.
How do the heavenly visions overview God's work in the world? What do you think about the idea that these visions provide a summary of the second scroll and point to the ultimate outcome? How well does this summary honor the fact that we are dealing with apocalyptic, figurative language from which we must seek to understand a general message and not specific details?
Prayer
Dear God, help us so live that our names are in the book of life, in Jesus' name, Amen.
---


http://www.bobyoungresources.com/devotionals/27-rev19_heavenly-visions-1.htm Last updated January 23, 2019