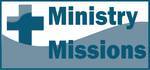 Revelation 18
Result of Seventh Plague: the Fall of Babylon
by Bob Young
[permission is given to reprint with credit noted]
Today's Bible Reading: Revelation 18
Selected Biblical Text
1After this I saw another angel coming down from heaven. He had great authority, and the earth was illuminated by his splendor. 2With a mighty voice he shouted: "'Fallen! Fallen is Babylon the Great!'She has become a dwelling for demons and a haunt for every impure spirit, a haunt for every unclean bird, a haunt for every unclean and detestable animal.
3For all the nations have drunk the maddening wine of her adulteries. The kings of the earth committed adultery with her, and the merchants of the earth grew rich from her excessive luxuries." (Rev. 18:1-3 NIV)
Reflecting and Thinking
The fall of Babylon is described in four movements in this chapter. First, the lament of our selected text communicates the fall of Babylon in typical dirge style. Given the certainty of Babylon's fall, the people of God are warned to escape and have nothing to do with such sins (verses 4-8). Three paragraphs of "woes" (verses 9-20) are followed by a concluding poetic section portraying the finality of Babylon's doom (verses 21-24).
The result of the seventh plague is the fall of Babylon. The victory is won, as will be seen in the heavenly scene and thie visions of the next chapters in the book. Regardless of the seeming strength of any enemy, God will prevail. How would you apply this chapter to your daily life? What prayer concerns come to mind as you read this chapter? [Include those in your prayer today.]
Prayer
Dear God, we rejoice in the certainty of your way, and we trust you to accomplish your will and to bring your vengeance upon those who deserve it. Help us to see the ways you wish us to join you in your great work, in Jesus' name, Amen.
---


http://www.bobyoungresources.com/devotionals/27-rev18_fall-of-babylon.htm Last updated January 23, 2019