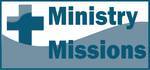 Revelation 15
The Seven Plagues Introduced
by Bob Young
[permission is given to reprint with credit noted]
Today's Bible Reading: Revelation 15
Selected Biblical Text
1I saw in heaven another great and marvelous sign: seven angels with the seven last plagues--last, because with them God's wrath is completed. 2And I saw what looked like a sea of glass glowing with fire and, standing beside the sea, those who had been victorious over the beast and its image and over the number of its name. They held harps given them by God 3and sang the song of God's servant Moses and of the Lamb: "Great and marvelous are your deeds, Lord God Almighty. Just and true are your ways, King of the nations. 4Who will not fear you, Lord, and bring glory to your name? For you alone are holy. All nations will come and worship before you, for your righteous acts have been revealed."
5After this I looked, and I saw in heaven the temple-that is, the tabernacle of the covenant law-and it was opened. 6Out of the temple came the seven angels with the seven plagues. They were dressed in clean, shining linen and wore golden sashes around their chests. 7Then one of the four living creatures gave to the seven angels seven golden bowls filled with the wrath of God, who lives forever and ever. 8And the temple was filled with smoke from the glory of God and from his power, and no one could enter the temple until the seven plagues of the seven angels were completed. (Revelation 15)
Reflecting and Thinking
After reading about six symbolic personages (chap. 12-13) followed by an interlude (chap. 14), we come to the introduction of the seven final plagues of God's wrath and judgment. Keeping the pattern (6 + interlude + 1) in mind, and considering the possibility of a parallel or chiastic structure, the question arises, "What is the seventh symbol?" Various possibilities exist. It may be that the "wrath of God" is personified, or it may be that God himself is the seventh personage. Another possibility is that the seventh personage in the series is Babylon (Rome), introduced in the interlude of Chapter 14 and now the obvious recipient of God's judgment in future chapters.
Regardless of the difficulty, the contents of the second scroll have a remarkable similarity to the message of the first scroll, only with a more specific application in view -- the judgment of God against the city of Rome in its service as an instrument of Satan.
How hard is it for you to see God at work in difficult situations? Given that a majority of the verses in Revelation are references or allusions to Old Testament texts, what Old Testament events come to mind as you read this chapter? Who is on the throne? How does that make you feel?
Prayer
Dear God, today again we are grateful that you are in control and on the throne. We praise and magnify your name as we contemplate your great and marvelous deeds, both in creation and in the events of this world. We believe even when we cannot see you nor understand your ways. Thank you for delivering us through Jesus, in whose name and by whose authority we pray, Amen.
---


http://www.bobyoungresources.com/devotionals/27-rev15_plagues.htm Last updated December 9, 2017