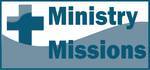 2 John
Joy and Watchfulness
by Bob Young
[permission is given to reprint with credit noted]
Today's Bible Reading: 2 John
Selected Biblical Text
It has given me great joy to find some of your children walking in truth....Watch out that you do not lose what you have worked for, but that you may be rewarded fully....I hope to visit you and talk with you face to face, so that our joy may be complete. (2 John 4, 8, 12 NIV)
Reflecting and Thinking
The two short one-chapter letters of John give a hint as to why the General Epistles are called general. Probably written to a specific church, the letter touches a variety of topics. Two of my favorites are joy and hope. John rejoices when others succeed spiritually. He urges caution in securing the future, and considers his relationship with his readers a special joy.
When have you rejoiced in the success of another person? When has the cause of your rejoicing been spiritual? What would it mean for you to be watchful so that you do not lose what you have worked for? What have you accomplished that you could lose? To whom would you say the words of verse 12? Why not contact that person or persons today -- by phone, email, or in person!
Prayer
Father God, it is easy for us to lose track of the things that matter in our busy world. It is easy for us to miss the things that really matter. We misplace our priorities and misuse our time. Help us to relish spiritual things. Help us as we seek faith and watch diligently. Bind us together with other Christians in your great love. We pray these things in the name of Jesus, Amen.
---


http://www.bobyoungresources.com/devotionals/24-2john_joy-watchfulness.htm Last updated January 23, 2019