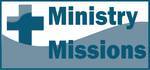 1 John 5
Confident of Eternal Life
by Bob Young
[permission is given to reprint with credit noted]
Today's Bible Reading: 1 John 5
Selected Biblical Text
I write these things to you who believe in the name of the Son of God so that you may know that you have eternal life. This is the confidence we have in approaching God: that if we ask anything according to his will, he hears us. (1 John 5:13-14 NIV)
Reflecting and Thinking
Faith in the Son of God is powerful -- loving God, carrying out his commands, obeying, enjoying freedom from burdensome rules, overcoming the world. Faith overcomes the world! God does not leave us on our own to figure out the faith or no faith options. His testimony is greater, dependable, and secure. God gives eternal life in his Son. We see life, and we recognize the Son of God who is life.
Eternity is a long time. Eternal life is unbelievable, whether it is quantity (length), quality, or both. John wrote long ago a message that is still needed today -- so that we might know that we have eternal life. John's message of certain hope grows out of the gospel. The message empowers our lifestyles, identifies us as children of God, and provides certain proofs by which we can know about Jesus, life, and our future.
Prayer
Heavenly Father, we marvel at the way you address our weaknesses. Without doubt, one of our problem areas is lack of confidence. Frankly, we know ourselves well, and we worry whether the reality is what we see in our daily lives or what you promise as our potential in you. Thank you for confidence -- in assurance of salvation, and in the ability to approach you according to your will so that you hear us. Bring us closer to you today, through Jesus we offer this prayer, amen.
---


http://www.bobyoungresources.com/devotionals/23-1john5_confident-of-eternal-life.htm Last updated January 23, 2019