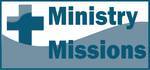 1 John 4
Prove It!
by Bob Young
[permission is given to reprint with credit noted]
Today's Bible Reading: 1 John 4
Selected Biblical Text
You, dear children, are from God and have overcome them, because the one who is in you in greater than the one who is in the world. They are from the world and therefore speak from the viewpoint of the world, and the world listens to them. We are from God, and whoever knows God listens to us; but whoever is not from God does not listen to us. This is how we recognize the Spirit of truth and the spirit of falsehood. (1 John 4:4-6 NIV)
Reflecting and Thinking
Even young children understand the principle. Someone makes a claim, and the group echoes back, "Prove it!" John gives us a series of tests by which we prove truth. You can recognize God's Spirit and know which spirits are not from God by listening to what is said about Jesus. You can recognize and distinguish truth and falsehood by noticing who pays attention to which claim -- the world only listens to those who speak according to the ways of the world. You can understand genuine love by contemplating what it means that God sent his Son among us. You can know your relationship with him through his Spirit. You can know, and you can respond.
Truth is easily spoken, easily forgotten. We love because he loved us. We would not know what love is without having witnessed it in the actions of God. Only one response is possible -- I will love him as he has loved me. My love for him so changes me that I cannot love God and at the same time hate his creation (my brother).
Prayer
Father God, help me overcome the world with its claims, its message, its values, and its actions. I believe you are greater than that which surrounds me, but I sometimes have trouble fighting through the surroundings to see you and depend on you. Thank you for the reminder that truth can be recognized and is knowable. Thank you for the proofs that overcome all my fears. In the name of Jesus who is the Christ, the ultimate proof, Amen.
---


http://www.bobyoungresources.com/devotionals/23-1john4_prove-it.htm Last updated January 23, 2019