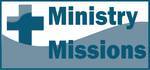 1 John 3
Children of God
by Bob Young
[permission is given to reprint with credit noted]
Today's Bible Reading: 1 John 3
Selected Biblical Text
How great is the love the Father has lavished on us, that we should be called children of God! And that is what we are! The reason the world does not know us is that it did not know him. Dear friends, now we are children of God, and what we will be has not yet been made known. But we know that when he appears, we shall be like him, for we shall see him as he is. Everyone who has this hope in him purifies himself, just as he is pure. (1 John 3:1-3 NIV)
Reflecting and Thinking
Children of God. Perhaps we have heard it so often and said it so much that its uniqueness and power have been lost. Children of God -- doing what is right because he is righteous. Children of God -- loving one another as he has loved us. Children of God -- loving with actions and with words of truth. Children of God -- condemning ourselves in our weakness when God who knows our hearts would instill confidence. Children of God -- he lives in us, and we know the certainty of his life within us through the Spirit he gave us.
Wow! The evidences that we are children are numerous and strong. We may not give them much weight -- we tend to measure life by a different, human standard. God says life can be measured by our clean break with sin, our love, and our compassionate sharing. Focusing on us is discouraging and condemning. Focusing on him is cleansing and brings confidence. Children learn to imitate their parents by watching them closely.
Prayer
Dear God, we cherish the exalted position you have made possible for us, that we can be your children. Some days we do not feel the closeness of relationship with you, and we do not live out the reality of that relationship. Thank you for your constant, forgiving presence made certain by your Spirit. In Jesus' name, Amen.
---


http://www.bobyoungresources.com/devotionals/23-1john3_children-of-god.htm Last updated January 23, 2019