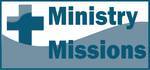 1 John 2
Knowing How to Live
by Bob Young
[permission is given to reprint with credit noted]
Today's Bible Reading: 1 John 2
Selected Biblical Text
And by this we know that we have come to know him, if we keep his commandments. Whoever says "I know him" but does not keep his commandments is a liar, and the truth is not in him, but whoever keeps his word, in him truly the love of God is perfected. By this we may know that we are in him: whoever says he abides in him ought to walk in the same way in which he walked. (1 John 2:3-6 NIV)
Reflecting and Thinking
We want to know. We like assurance. John writes about our assurance of forgiveness. He says that such assurance is based on Jesus' advocacy, the forgiveness of the sins of the whole world. It is evidenced by our response -- how we imitate Jesus, how we treat one another in love, how we live above the world, how we live in the anointing and knowledge of Jesus as the Christ. Not all accept this truth, but for those who do, it is a source of confidence and righteousness.
Do you ever feel uncertainty in your Christian life? Reflect on the following truths. Some uncertainty comes as a result of the tumultuous times in which we live. Some uncertainty comes from uncertain messengers, even as false teachers twisted the truth near the end of the first century. John wants believers to know assurance of salvation. This assurance depends on Jesus, not on us.
Prayer
Dearest Heavenly Father, some days are strong testimony to your presence in my life and in the world; other days are difficult at best. Be in my life to even out the emotional rollercoaster and to help me live above the world even as I live in the world. Help me walk as Jesus walked, and forgive me when I do not, in Jesus' name, Amen.
---


http://www.bobyoungresources.com/devotionals/23-1john2_know-how-to-live.htm Last updated January 23, 2019