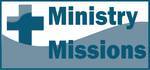 1 Peter 5
Strong, Firm, and Steadfast
by Bob Young
[permission is given to reprint with credit noted]
Today's Bible Reading: 1 Peter 5
Selected Biblical Text
6 Humble yourselves, therefore, under God?s mighty hand, that he may lift you up in due time. 7 Cast all your anxiety on him because he cares for you.
8 Be alert and of sober mind. Your enemy the devil prowls around like a roaring lion looking for someone to devour. 9 Resist him, standing firm in the faith, because you know that the family of believers throughout the world is undergoing the same kind of sufferings.
10 And the God of all grace, who called you to his eternal glory in Christ, after you have suffered a little while, will himself restore you and make you strong, firm and steadfast. 11 To him be the power for ever and ever. Amen. (1 Peter 5:6-11 NIV)
Reflecting and Thinking
The message of Peter's letter can be summarized in five phrases: our faithful holy obedience in responding to God's grace gives us a new identity as the people of God, so that even as we suffer for doing good we are committed to living for God, thus being made strong, firm and steadfast in his grace and glory.
Peter began his letter focusing on God's gracious work. He concludes with the same theme. Here are the reflections and instructions of an elder-pastor. Here are the words of a shepherd who is diligently concerned about the glory of his flock when the Chief Shepherd returns. He reminds us that Christian living is not about human effort, but is about human response to God's grace. God's initiative empowers our obedience and changes our identity, resulting in changed lives. What previously mattered doesn't matter now. Living according to the Spirit replaces living according to the body. This text makes clear that human response is essential: resist the devil, stay strong. But God is ultimately in control. Suffering is temporary but living for God is eternal.
How would your life change if you could you live according to grace?
Do you depend more on yourself and your own efforts to attain spiritual steadiness, strength, and firmness, or do you depend on God's gracious activity in your life? How could you live out God's promise more fully (see 5:10)?
How does an awareness of God's power humble us?
On a scale of 1 to 10, how aware are you each day of God's care and provision?
Prayer
Heavenly Father, we marvel at the wisdom of your plan, and at how much you are involved in our daily lives so that we can reach the goal of living for you and being done with sin. We are journeying daily toward a goal we have not yet attained, yet you call us and claim us according to a new identity and not according to our moments of weakness. We are grateful for your promise of new life, new hope, and eternal glory, even as our faith is tried and tested and perfected through trials and difficulties. Thank you for your gift of Jesus, for your patience, and for the salvation and cleansing you provide through our faithful, conscientious response to and participation in Christ's resurrection through our baptism. We want to follow in Jesus' steps, we want to imitate his example, and we ask your presence and power, through Jesus we pray, Amen.
---


http://www.bobyoungresources.com/devotionals/21-1pet5_strong-steadfast-firm.htm Last updated January 23, 2019