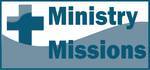 1 Peter 4
Living for God
by Bob Young
[permission is given to reprint with credit noted]
Today's Bible Reading: 1 Peter 4
Selected Biblical Text
1 Therefore, since Christ suffered in his body, arm yourselves also with the same attitude, because whoever suffers in the body is done with sin. 2 As a result, they do not live the rest of their earthly lives for evil human desires, but rather for the will of God. 3 For you have spent enough time in the past doing what pagans choose to do?living in debauchery, lust, drunkenness, orgies, carousing and detestable idolatry. 4 They are surprised that you do not join them in their reckless, wild living, and they heap abuse on you. 5 But they will have to give account to him who is ready to judge the living and the dead. 6 For this is the reason the gospel was preached even to those who are now dead, so that they might be judged according to human standards in regard to the body, but live according to God in regard to the spirit.
16 However, if you suffer as a Christian, do not be ashamed, but praise God that you bear that name. 17 For it is time for judgment to begin with God?s household; and if it begins with us, what will the outcome be for those who do not obey the gospel of God? 18 And, "If it is hard for the righteous to be saved, what will become of the ungodly and the sinner?" 19 So then, those who suffer according to God?s will should commit themselves to their faithful Creator and continue to do good. (1 Peter 4:1-6, 16-19 NIV)
Reflecting and Thinking
The connection may seem obscure to the modern reader -- suffering separates us from sin. God's will becomes supreme and is our greatest desire. The preaching of the gospel judges all according to the body, that is, it judges human beings for emphasizing physical realities and pleasures more than spiritual things, and it judges humans for the things done in the body. The alternative is clear for God's people -- when we live for God in the spirit, even while we exist in the body, we are genuine imitators and followers of Jesus. This is the goal of God's judgment.
This spiritual life for God alters our conduct toward others, but does not eliminate the possibility of suffering. Suffering because we deserve it may be expected. Suffering as a Christian declares God's praise. Commit yourself to him, and keep on doing what is right!
Do you think modern Christians would be less prone to sinful behaviors if we lived in persecution?
What unique challenges do today's Christians have with regard to avoiding sin?
What does this text say about peer pressure?
How could you each day commit your life to God more fully?
How do we proactively do what is right, and not merely avoid what is wrong? What is the difference between these two ideas in your mind? Does one who merely avoids wrong automatically do what is right?

Prayer
Heavenly Father, help us live life for your desires and not for our own desires. Help us use our existence in the body on this earth for spiritual purposes, and not for physical pleasures. Strengthen us as we strive to live according to your will in the Spirit. Help us as we seek to arm ourselves with Jesus' attitude and to avoid sin. In the name of Jesus the Christ, Amen.
---


http://www.bobyoungresources.com/devotionals/21-1pet4_living-for-god.htm Last updated January 23, 2019