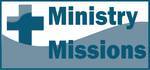 1 Peter 2
Living Stones--A New Identity for God's People
by Bob Young
[permission is given to reprint with credit noted]
Today's Bible Reading: 1 Peter 2
Selected Biblical Text
5 ...you also, like living stones, are being built into a spiritual house to be a holy priesthood, offering spiritual sacrifices acceptable to God through Jesus Christ. 6 For in Scripture it says: See, I lay a stone in Zion, a chosen and precious cornerstone, and the one who trusts in him will never be put to shame.
7 Now to you who believe, this stone is precious. But to those who do not believe, The stone the builders rejected has become the cornerstone, 8 and, A stone that causes people to stumble and a rock that makes them fall. They stumble because they disobey the message?which is also what they were destined for.
9 But you are a chosen people, a royal priesthood, a holy nation, God?s special possession, that you may declare the praises of him who called you out of darkness into his wonderful light. 10 Once you were not a people, but now you are the people of God; once you had not received mercy, but now you have received mercy. (1 Peter 2:5-10 NIV)
Reflecting and Thinking
The result of God's work in the lives of Christians -- his work to develop faith, love, and hope -- is a new identity in Christ Jesus. God is forming a new people who are part of a new spiritual house. Those who come to Jesus, the living Stone, are built together as living stones in the new spiritual house. The text describes this new people of God as chosen, special, royal priesthood, holy nation, and the declaration of his praises. God's mercy has been poured out afresh.
1 Peter 2:11-12 is sometimes described as the "hinge" upon which the entire book turns. What comes before may be characterized as teaching and what follows as application. Because God's eternal plan in Christ Jesus has changed our lives and given us a new identity and new hope, Christians live a different kind of life -- a life of submission that imitates Jesus. This life does not make sense to the world that tends to retaliate and get even, but this life is the calling of those who would walk in the example and steps of Jesus. Our identity motivates our lifestyle and separates us from the world, identifying us also as aliens and strangers in this world.
How do you try to live out the "separated" identity of God's people in your daily life?
When have you submitted in the name of Jesus, not demanding your "rights" and displaying an attitude that some around you thought was unreasonable because you gave in too readily?
When have you wanted to retaliate but did not?
How do you declare the excellencies or praises of God, declaring what he has done in your life? What could you say to make clear that you live as you do because of your allegiance to Christ?
Describe the difference between grudging submission and respectful submission (2:18).
Try for one day to live life according to the well-known question, "What would Jesus do?"

Prayer
Dear God, today I ask you to help me be aware of my new identity in Christ. Help me use my knowledge of who I am in Christ to alter the way I live my life. Help me not to shrink from those times when I am called to be different and to live by different values and a different worldview. Open my mouth when opportunities come to declare praise. Help me die to sin and live for righteousness. I pray in Jesus' name, Amen.
---


http://www.bobyoungresources.com/devotionals/21-1pet2_living-stones.htm Last updated January 23, 2019