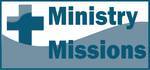 1 Peter 1
Faithful, Holy Obedience
by Bob Young
[permission is given to reprint with credit noted]
Today's Bible Reading: 1 Peter 1
Selected Biblical Text
13 Therefore, with minds that are alert and fully sober, set your hope on the grace to be brought to you when Jesus Christ is revealed at his coming. 14 As obedient children, do not conform to the evil desires you had when you lived in ignorance. 15 But just as he who called you is holy, so be holy in all you do; 16 for it is written: ?"Be holy, because I am holy."
17 Since you call on a Father who judges each person?s work impartially, live out your time as foreigners here in reverent fear. 18 For you know that it was not with perishable things such as silver or gold that you were redeemed from the empty way of life handed down to you from your ancestors, 19 but with the precious blood of Christ, a lamb without blemish or defect. 20 He was chosen before the creation of the world, but was revealed in these last times for your sake. 21 Through him you believe in God, who raised him from the dead and glorified him, and so your faith and hope are in God.
22 Now that you have purified yourselves by obeying the truth so that you have sincere love for each other, love one another deeply, from the heart.[b] 23 For you have been born again, not of perishable seed, but of imperishable, through the living and enduring word of God. (1 Peter 1:13-23 NIV)
Thinking and Reflecting
Bible students have identified many different themes in Peter's first letter. Some of the more obvious themes are suffering, persecution, courage, glory, hope, and grace. As is common with the General Epistles, the letter deals with Christian living and duties. Peter encourages his readers to maintain faith and pure conduct in the midst of trials. The letter is obviously a pastoral exhortation (5:1-3) and contains a series of imperatives (grammatical command forms).
A brief summary could look something like this. Because God has a plan for those who put their faith in Jesus, faith is precious and leads to salvation (1:3-12). Conduct consistent with faith is an essential part of having a new life (1:13-2:3) and receiving a new identity (2:4-10). Christians should act in such a way as to be examples in every relationship of life, even when their good conduct is incomprehensible in the eyes of the world and results in hostility and persecution (3:13-17). Remaining firm in the faith makes a person like Jesus -- participating in his suffering and knowing freedom from sin (4:1-6). Ultimately, God is the one who establishes, strengthens, and perfects our faith (5:10-11).
Peter introduces his letter by mentioning new birth, living hope, eternal inheritance, and faith that leads to salvation, glory and honor. Hope focused on grace motivates faithful obedience that leads to holiness. This new life is based on the message of Jesus and his redeeming blood. It separates Christians from empty religion and immature attitudes, and results in sincere brotherly love among Christians.

Which of the concepts mentioned above is most meaningful to you in your Christian walk?
How often do you meditate each day on these concepts as motivations for Christian living?
Explain to someone you encounter today how you understand the relationship between grace, faith, obedience, holy conduct, and hope (1:13-16).
Prayer
Father God, use my time of reading and study to strengthen and perfect my faith. Give me more complete understanding of your will in my life. Thank you for the blessings of your grace in my life--new life, living hope, and certain inheritance. Help me endure during times of difficulty, keeping my mind focused on your grace exhibited in Jesus, in whose name and by whose power I pray, Amen.
---


http://www.bobyoungresources.com/devotionals/21-1pet1_holy-obedience.htm Last updated January 23, 2019