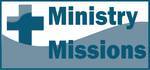 James 5: The triumph of faith
by Bob Young
[permission is given to reprint with credit noted]
Reading: James 5
Text
13 Is anyone among you in trouble? Let them pray. Is anyone happy? Let them sing songs of praise. 14 Is anyone among you sick? Let them call the elders of the church to pray over them and anoint them with oil in the name of the Lord. 15 And the prayer offered in faith will make the sick person well; the Lord will raise them up. If they have sinned, they will be forgiven. 16 Therefore confess your sins to each other and pray for each other so that you may be healed. The prayer of a righteous person is powerful and effective.
17 Elijah was a human being, even as we are. He prayed earnestly that it would not rain, and it did not rain on the land for three and a half years. 18 Again he prayed, and the heavens gave rain, and the earth produced its crops.
19 My brothers and sisters, if one of you should wander from the truth and someone should bring that person back, 20 remember this: Whoever turns a sinner from the error of their way will save them from death and cover over a multitude of sins. (James 5:13-20)
Reflecting and Thinking
Faith comes full circle. Faith tested becomes stronger and more visible. Faith in our lives influences how we act and what we do. Seeking God's wisdom, faith submits to him. The climactic, resounding result is that faith triumphs. Yes, this is a world of oppression and injustice. Yes, suffering is ever-present and patience is difficult. Thus has it been from the beginning.
Faith activated by prayer based on God's authority and God's purpose will ultimately triumph. Have no doubt! Prayer is powerful because God is powerful. Prayer does not depend on us-even on our righteousness. Prayers offered in faith, even from the frailest of human beings, coupled with God's power, bring about the most astounding results-joy in the midst of trouble, healing, forgiveness, and salvation. What greater triumph can we anticipate?
Why is it so hard for us to believe that faith will ultimately triumph? Have you ever given up on praying? What caused you to stop? If you have resumed praying, what caused you to begin again? What do verses 19-20 say about the importance of our efforts and prayers on behalf of those who have wandered away from the Lord?
Prayer
Heavenly Father, teach us to pray. Teach us the ultimate triumph of faith. Strengthen our faith, help us develop more patience and perseverance. Today we pray for those who are on our hearts [make your own list}, and we ask you to hear our prayers, through Jesus we pray, amen.
---


http://www.bobyoungresources.com/devotionals/20-james5_faith-triumphs.htm Last updated August 3, 2011