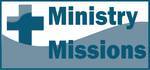 James 4: The submission of faith
by Bob Young
[permission is given to reprint with credit noted]
Reading: James 4
Text
7 Submit yourselves, then, to God. Resist the devil, and he will flee from you. 8 Come near to God and he will come near to you. Wash your hands, you sinners, and purify your hearts, you double-minded. 9 Grieve, mourn and wail. Change your laughter to mourning and your joy to gloom. 10 Humble yourselves before the Lord, and he will lift you up.
11 Brothers and sisters, do not slander one another. Anyone who speaks against a brother or sister or judges them speaks against the law and judges it. When you judge the law, you are not keeping it, but sitting in judgment on it. 12 There is only one Lawgiver and Judge, the one who is able to save and destroy. But you-who are you to judge your neighbor? (James 4:7-12)
Reflecting and Thinking
Faith can be tested; faith yields results. Faith is reflected in how we use our tongue and develop wisdom from above (even though the word "faith" is not used in James 3). Neither does the word "faith" appear in James 4, but it seems clear that James is suggesting the way in which faith is lived out in submission to God.
The text (5:7-10) is a series of imperatives (commands): submit, resist, draw near, wash, purify, grieve, mourn, wail, change, and humble yourselves. These may appear in a 2-3-3-2 pattern. If so, (1) submit and resist are a set; (2) draw near, wash, and purify belong together; (3) grieve, mourn and wail are connected; and (4) changing laughter to mourning and humbling self are a set. [The way these imperatives focus the message is worthy of more contemplation and thought.] The message may be summarized as instruction in dependence, response, repentance, and self-renunciation.
The rest of the chapter makes clear that faith submits. Faith seeks God's will and way before selfish pleasures and desires. Faith submits to the one Lawgiver and Judge. Faith does not run ahead but waits to understand God's will. Faith does not brag and boast.
In our culture of individual rights, how hard is it for the modern church to hear the message of submission? (Use a 1-10 scale to answer if you wish.) Why is submission difficult for us in the 21st century? How are slander, gossip, and judging related to a lack of submission? Our difficulty in submitting to God (his will, way, and word) is related to our difficulty in submitting to one another. Think through some of the ways these two ideas connect.
Prayer
Heavenly Father, help us develop the submissive spirit of Jesus, reflecting his servant heart and love for others. Help us understand your way; help us be your friends. Teach us dependence and penitent response and we seek your face and humbly submit. In the name of Jesus, Amen.
---


http://www.bobyoungresources.com/devotionals/20-james4_faith-submission.htm Last updated August 3, 2011