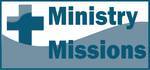 James 2
The Results of Faith
by Bob Young
[permission is given to reprint with credit noted]
Today's Bible Reading: James 2
Selected Biblical Text
14 What good is it, my brothers and sisters, if someone claims to have faith but has no deeds? Can such faith save them? 15 Suppose a brother or a sister is without clothes and daily food. 16 If one of you says to them, "Go in peace; keep warm and well fed," but does nothing about their physical needs, what good is it? 17 In the same way, faith by itself, if it is not accompanied by action, is dead.
18 But someone will say, "You have faith; I have deeds." Show me your faith without deeds, and I will show you my faith by my deeds. 19 You believe that there is one God. Good! Even the demons believe that-and shudder.
20 You foolish person, do you want evidence that faith without deeds is useless? 21 Was not our father Abraham considered righteous for what he did when he offered his son Isaac on the altar? 22 You see that his faith and his actions were working together, and his faith was made complete by what he did. 23 And the scripture was fulfilled that says, "Abraham believed God, and it was credited to him as righteousness," and he was called God's friend. 24 You see that a person is considered righteous by what they do and not by faith alone. (James 2:14-24 NIV)
Reflecting and Thinking
Some days we wonder if we really have faith. Sometimes when trials and difficulties come, our faith appears so weak that we wonder if it exists. James says that faith has certain results. These results help us see and measure our faith. James uses the phrase "rich in faith" (2:6).
Holding the faith of Christ correctly avoids favoritism. Faith is the foundation of love for neighbor. In today's reading, faith is coupled always with action. Real faith is active. Inactive "belief" hardly qualifies as biblical faith (2:19). Faith is more than mere belief. To believe in the existence of God is not faith. Faith acts on what it believes. In today's chapter, Abraham is James's example of active faith. Faith and action combine to complete or perfect faith.
As you think about your life, on a scale of 1 to 10, how active is your faith? According to today's biblical text, what kinds of activities reflect faith in Jesus? According to the general message of the Christian church today, what activities reflect faith in Jesus? What could you do today to demonstrate your faith? What would keep you from doing it?
Prayer
Dear God, increase our faith. Show us the things we can do to reflect our faith. Help us take our faith from a mental exercise to spiritual applications in the pathways of our lives. Help us live out our faith. We admit that we are weak and often incapable in this area, and we ask your blessing and help, in Jesus' name, Amen.
---


http://www.bobyoungresources.com/devotionals/20-james2_faith-results.htm Last updated January 23, 2019