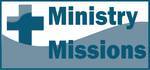 James 1: The testing of faith
by Bob Young
[permission is given to reprint with credit noted]
Reading: James 1
Text
2 Consider it pure joy, my brothers and sisters, whenever you face trials of many kinds, 3 because you know that the testing of your faith produces perseverance. 4 Let perseverance finish its work so that you may be mature and complete, not lacking anything. 5 If any of you lacks wisdom, you should ask God, who gives generously to all without finding fault, and it will be given to you. 6 But when you ask, you must believe and not doubt, because the one who doubts is like a wave of the sea, blown and tossed by the wind. 7 That person should not expect to receive anything from the Lord. 8 Such a person is double-minded and unstable in all they do. 9 Believers in humble circumstances ought to take pride in their high position. 10 But the rich should take pride in their humiliation-since they will pass away like a wild flower. 11 For the sun rises with scorching heat and withers the plant; its blossom falls and its beauty is destroyed. In the same way, the rich will fade away even while they go about their business. 12 Blessed is the one who perseveres under trial because, having stood the test, that person will receive the crown of life that the Lord has promised to those who love him. (James 1:2-12)
Thinking and Reflecting
In reaching the goal of this daily devotional series-to reflect the content of each chapter of the New Testament and its overall contribution to the message of Scripture, the little book of James presents unique difficulties. James has characteristics similar to the literary category of wisdom literature and treats many different themes. It is difficult to find a single overarching message in each chapter.
Faith is tested in many different ways. Among the topics James 1 connects to the testing of faith are trials of various kinds, doubt, poverty and riches, temptation, anger, evil, forgetfulness, lack of action, and speech. James says that the testing of faith builds the kind of perseverance and endurance necessary to receive the crown of life. Perhaps no question is more important than the question of faith. Are we people of faith? Do we have faith? Do we have the right kind of faith?
When has your faith been tested? How did you respond? Did it make you stronger or weaker? How can the opposites of poverty and riches test faith (1:9-11)? Is the testing of our faith always obvious and clear? What are some examples of times when the testing of our faith might not be obvious?
Prayer
Father God, we want to be people of great faith. We want to grow and overcome as the situations of life test of our faith. Teach us your ways. Strengthen us in the face of temptation. Provide that which we need to escape. In Jesus' name and by his power I ask it. Amen.
---


http://www.bobyoungresources.com/devotionals/20-james1_faith-testing.htm Last updated August 3, 2011