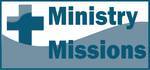 Hebrews 6
Keep Growing
by Bob Young
[permission is given to reprint with credit noted]
Today's Bible Reading: Hebrews 6
Selected Biblical Text
Therefore let us move beyond the elementary teachings about Christ and be taken forward to maturity, not laying again the foundation of repentance from acts that lead to death, and of faith in God, instruction about cleansing rites, the laying on of hands, the resurrection of the dead and eternal judgment. And God permitting, we will do so.
We have this hope as an anchor for the soul, firm and secure. It enters the inner sanctuary behind the curtain, where our forerunner, Jesus, has entered on our behalf. He has become a high priest forever, in the order of Melchizedek. (Hebrews 6:1-3, 19-20 NIV)
Reflecting and Thinking
Most Christians start their Christian lives with high hopes. I have never known anyone who began by wondering when they could quit. Yet, quitting and falling away is an all too common experience among Christians. The writer does not doubt that some will fall away -- even of those who have known the truth, the gift of God, the presence of the Holy Spirit, and hope for the future. In fact, some will fall away with little or no hope of restoration. The point of today's chapter is that our faithful perseverance is a shared challenge -- certainly we work and love and are diligent with faith and patience. But the promise is secured not by our actions but by God's nature. Our hope is secure because of our high priest.
When have you felt insecure in your Christian life? What were you looking at in those times of insecurity? How much of your thinking was focused in the problems of life, and how much was focused on the hope and rescue God provides in Christ? On a scale of 1-10, how dependable do you think God is?
Prayer
Our heavenly Father God, thank you for doing for us what we could not do for ourselves. Thank you for providing a firm anchor of hope and certainty concerning your promise. Help us keep on growing every day, help us not regress, and help us depend on Jesus, not only for our salvation, but also for our strength in daily living. In the name of Jesus, who makes the invisible visible, Amen.
---


http://www.bobyoungresources.com/devotionals/19-heb6_keep-growing.htm Last updated January 23, 2019