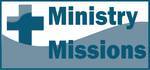 Hebrews 5
Grow Up: The Goal Is Maturity in Christ!
by Bob Young
[permission is given to reprint with credit noted]
Today's Bible Reading: Hebrews 5
Selected Biblical Text
During the days of Jesus' life on earth, he offered up prayers and petitions with fervent cries and tears to the one who could save him from death, and he was heard because of his reverent submission. Son though he was, he learned obedience from what he suffered and, once made perfect, he became the source of eternal salvation for all who obey him and was designated by God to be high priest in the order of Melchizedek.
We have much to say about this, but it is hard to make it clear to you because you no longer try to understand. In fact, though by this time you ought to be teachers, you need someone to teach you the elementary truths of God's word all over again. You need milk, not solid food! Anyone who lives on milk, being still an infant, is not acquainted with the teaching about righteousness. But solid food is for the mature, who by constant use have trained themselves to distinguish good from evil. (Hebrews 5:7-14 NIV)
Reflecting and Thinking
Chapter 5 does two things to advance the argument of the writer. First, the summary of Jesus' high priesthood (5:1-10) foreshadows what is to come in Chapters 7-9. Perhaps a brief preview will help orient us. The Hebrew writer will make three points in Chapters 7-9. In Chapter 7, he will explain how Jesus is a different kind of priest, not in the Levitical order but in the order of Melchizedek. In Chapter 8, he will claim that this is the only source of eternal salvation. In Chapter 9, he will point out that this perfect system addresses the weaknesses of the former system. These points are clearly in view in 5:9-10, but in reverse order.
Second, the admonition to "grow up" (5:11-14) introduces a lengthy bridge which continues into Chapter 6, making clear that faithfulness is not dependent on human power, but on God's faithful and certain promise. (The bridge or parenthesis can be easily seen by comparing 5:10 and 7:1.)
Today, let us have confidence in God's divine plan and wisdom, and let us focus on our response. Some things are hard to understand because we are not mature thinkers in Christ. We see problems that do not exist in God's mind and plan. We struggle with challenges that he has already conquered. We have doubts that he has taken out of the way. The simple version of our challenge says, "Grow Up!" A longer version reminds us that we are to be constant learners, sharers of truth, willing to bite into the solid meat of Scripture, discerning hearers, and capable, discerning Christians because of our constant thinking and training in spiritual matters. The opposites are telling. Too often we merely sample Bible truths from time to time, seldom share our faith, go back to the same old truths and go over the same material again and again, can hardly discern how to integrate newly discovered texts into our previous system of thinking, are less than constant in our study, and disinterested in training that equips us.
Prayer
Heavenly Father, we are glad you know our struggles. We admit that we at times resemble the description of today's text. Bring us closer to you today, through Jesus we offer this prayer, Amen.
---


http://www.bobyoungresources.com/devotionals/19-heb5_grow-up.htm Last updated January 23, 2019