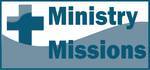 Hebrews 2
Jesus: Son of Man
by Bob Young
[permission is given to reprint with credit noted]
Today's Bible Reading: Hebrews 2
Selected Biblical Text
Since the children have flesh and blood, he too shared in their humanity so that by his death he might break the power of him who holds the power of death -- that is, the devil -- and free those who all their lives were held in slavery by their fear of death. For surely it is not angels he helps, but Abraham's descendants. For this reason he had to be made like them, fully human in every way, in order that he might become a merciful and faithful high priest in service to God, and that he might make atonement for the sins of the people. Because he himself suffered when he was tempted, he is able to help those who are being tempted. (Hebrews 2:14-18 NIV)
Reflecting and Thinking
I found it difficult to select a text from this chapter. Every section is pertinent and powerful. In today's devotional time, I urge you to take time to read the entire chapter carefully and slowly. Here is a brief summary to help you read with understanding. God gave to his human creation a unique position. Jesus came and participated in the human experience; he experienced suffering and death to bring human beings to glory. This truth makes Jesus a part of the human family, exalting and protecting and delivering us. We are mere mortals who participate in flesh and blood. The conclusion of the first two chapters -- Jesus as one sharing God's nature, and Jesus as one sharing human nature -- is that Jesus has become a merciful and faithful high priest, making atonement for sins, and helping and ministering to those who are tempted.
How do you explain the significance of the dual nature of Jesus? Why is it important? If he is "merciful" high priest as a result of his participation in and understanding of the human dilemma, what does that mean to you as you live life each day? Since he is "faithful" high priest as a result of being God's Son, how important is it to you to know that you have this kind of faithful high priest?
Prayer
Dearest Heavenly Father, we stand in awe and amazement at the beauty and wisdom of your eternal plan. We are amazed because in Jesus you anticipated our every need -- for atonement and forgiveness, and for help and support and encouragement in the temptations of this life. Thank you that Jesus provides both in an amazing evidence of your divine wisdom and plan. Thank you that we can come before you in His name, Amen.
---


http://www.bobyoungresources.com/devotionals/19-heb2_jesus-son-of-man.htm Last updated January 23, 2019