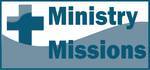 Hebrews 1
The Identity of Jesus: Son of God
by Bob Young
[permission is given to reprint with credit noted]
Today's Bible Reading: Hebrews 1
Selected Biblical Text
In the past God spoke to our ancestors through the prophets at many times and in various ways, but in these last days he has spoken to us by his Son, whom he appointed heir of all things, and through whom also he made the universe. The Son is the radiance of God's glory and the exact representation of his being, sustaining all things by his powerful word. After he had provided purification for sins, he sat down at the right hand of the Majesty in heaven. So he became as much superior to the angels as the name he has inherited is superior to theirs. (Hebrews 1:1-4 NIV)
Thinking and Reflecting
When a Christian walks away from practicing the faith, most often that person, little by little, also walks away from Jesus. When a Christian is tempted to give up on Jesus, the first line of defense is to make certain that Jesus is clearly understood. The text makes seven affirmations about Jesus. The chapter concludes with seven Old Testament citations supporting the supremacy and superiority of Jesus over the angels. Jesus is without equal. Before him, there had never been one like him, nor should we expect one like him to appear in the future.
As Son of God, Jesus is heir, creator, glory of God, exact essence, sustainer, purifier, and the one who reigns. Take a moment to reflect upon the significance of each of these descriptions. Each of them has implications for our lives.
In-depth study: find the seven Old Testament citations in Hebrews 1 and look them up in your Bible, read them, and use them to reflect upon the uniqueness of Jesus.
Prayer
Father God, you know that some days we struggle with our faith. Some days, it is hard to focus on Jesus and it is hard to keep Jesus in focus. Some days he seems all but absent. Help us today to see and appreciate the beauty of your plan for us, the glory of the gift of your Son, and the potential of his power at work with us. In Jesus' name and by his power I ask it, Amen.
---


http://www.bobyoungresources.com/devotionals/19-heb1_jesus.htm Last updated January 23, 2019