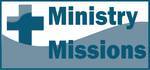 Hebrews 13: The Pilgrim Calling
by Bob Young
[permission is given to reprint with credit noted]
Reading: Hebrews 13
Text
Let us, then, go to him outside the camp, bearing the disgrace he bore. For here we do not have an enduring city, but we are looking for the city that is to come. Through Jesus, therefore, let us continually offer to God a sacrifice of praise-the fruit of lips that openly profess his name. And do not forget to do good and to share with others, for with such sacrifices God is pleasedů. Now may the God of peace, who through the blood of the eternal covenant brought back from the dead our Lord Jesus, that great Shepherd of the sheep, equip you with everything good for doing his will, and may he work in us what is pleasing to him, through Jesus Christ, to whom be glory forever and ever. Amen. (Hebrews 13:13-16, 20-21)
Reflecting and Thinking
The admonition of v. 13 is probably a final call to leave Judaism and return to Christ. It is also a call for us to leave all that is comfortable so that we might follow Jesus regardless of the consequences. We are pilgrims in this world just as certainly as were those Old Testament heroes who were looking for the city to come. And even if your sacrifice is not that of our physical lives, we present ourselves to God as living sacrifices of praise, confession, good works, and unselfish sharing.
What God has done through the eternal covenant far surpasses the possibilities under the first covenant. The resurrection of Jesus is promise of our future. He equips us, works in us, protects us, and guides us. As we conclude the book of Hebrews today, take a moment to consider how God is at work in your life, and praise and thank him for those blessings.
Prayer
Heavenly Father, today we reflect upon your eternal goodness and reality, beyond the challenges we face in this world. Teach us your ways, and protect us as we journey toward our eternal home, in the name of our Lord Jesus, the great Shepherd, Amen.
---


http://www.bobyoungresources.com/devotionals/19-heb13_pilgrim-calling.htm Last updated April 20, 2011