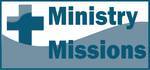 Hebrews 12
Reasons to Persevere
by Bob Young
[permission is given to reprint with credit noted]
Today's Bible Reading: Hebrews 12
Selected Biblical Text
Therefore, since we are surrounded by such a great cloud of witnesses, let us throw off everything that hinders and the sin that so easily entangles. And let us run with perseverance the race marked out for us, fixing our eyes on Jesus, the pioneer and perfecter of faith. For the joy set before him he endured the cross, scorning its shame, and sat down at the right hand of the throne of God. Consider him who endured such opposition from sinners, so that you will not grow weary and lose heart. (Hebrews 12:1-3 NIV)
Reflecting and Thinking
This chapter, as many of the chapters in Hebrews, is too complex to summarize in a few verses. In the faith examples and the cloud of witnesses, and in the example of Jesus who exemplifies faith, joy and endurance, we find hope and rescue from weariness. God is working on our behalf. The blessings of the new covenant -- God's presence, renewed joy, confidence, the possibilities for holiness, and the certainty of God's grace (12:22-24) -- provide a stark contrast to the untouchable, dark mountain of the previous covenant.
Reread or scan this chapter looking for "reasons to persevere." How many can you find? How many of the reasons you list were not available or were not clearly in view under the first covenant? The chapter concludes with a confident assertion that the kingdom we are receiving is unshakeable, with admonitions to worship and be grateful.
Prayer
Dear God, thank you for putting us in an unshakeable kingdom, thank you for giving us so many reasons to persevere, thank you for working in our lives to meet our needs. Accept our joyful hearts as we are filled with worship and gratitude. In the name of the One who is the source and perfecter of our faith, Amen.
---


http://www.bobyoungresources.com/devotionals/19-heb12_reasons-to-persevere.htm Last updated January 23, 2019