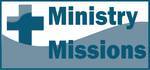 Hebrews 10
Better Followers
by Bob Young
[permission is given to reprint with credit noted]
Today's Bible Reading: Hebrews 10
Selected Biblical Text
Therefore, brothers and sisters, since we have confidence to enter the Most Holy Place by the blood of Jesus, by a new and living way opened for us through the curtain, that is, his body, and since we have a great priest over the house of God, let us draw near to God with a sincere heart and with the full assurance that faith brings, having our hearts sprinkled to cleanse us from a guilty conscience and having our bodies washed with pure water. Let us hold unswervingly to the hope we profess, for he who promised is faithful. And let us consider how we may spur one another on toward love and good deeds, not giving up meeting together, as some are in the habit of doing, but encouraging one another-and all the more as you see the Day approaching. (Hebrews 10:19-25 NIV)
Reflecting and Thinking
The first part of this chapter (10:1-18) concludes the argument of Chapters 7-9. Jesus' new and different priesthood, reflecting the heavenly realities and not the mere physical copies of this world, gives believers genuine access to God through the better sacrifice. Where genuine forgiveness exists, there is no need for a continuing sacrifice for sin. The most incredible part of the story begins to unfold in today's text. The better promises, ministry, and sacrifice lead to better followers. Jesus' followers are confident in their access to God, sincere in heart, assured in faith, cleansed and hopeful, not because of their own efforts but because the one who promised is faithful. The result is renewed fellowship, communion, shared meetings, and encouragement. The text describes two possibilities: those who "get it" and those who do not "get it."
Those who understand the significance of what Jesus has done persevere. The promise is "not yet." Perseverance is essential to receive the promise. Some will shrink back and give up. This is no different than the wilderness experience described in Chapter 3. But that some would shrink back and give up after Jesus has come is incomprehensible! What specific encouragement do you find in this chapter to help you cope with dark days and difficult challenges?
Prayer
Thank you, Father, for the confidence you provide. May we today draw near to your throne with confidence and with cleansed, pure hearts. Thank you for doing what we most needed, so that we do not veer off course and lose sight of our hope. Help us to care for one another in the house of God, knowing that what we see here is a replica of the heavenly reality. In the name of Jesus our Savior, who opened our way to you through his blood, Amen.
---


http://www.bobyoungresources.com/devotionals/19-heb10_better-followers.htm Last updated January 23, 2019