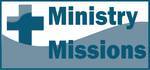 Philemon: Understanding Forgiveness
by Bob Young
[permission is given to reprint with credit noted]
Today's Bible Reading: Philemon
Selected Biblical Text
I always thank my God as I remember you in my prayers, because I hear about your love for all his holy people and your faith in the Lord Jesus. I pray that your partnership with us in the faith may be effective in deepening your understanding of every good thing we share for the sake of Christ. Your love has given me great joy and encouragement, because you, brother, have refreshed the hearts of the Lord's people. (Philemon 4-7 NIV)
Reflecting and Thinking
Philemon is Paul's great treatise on forgiveness. Forgiveness is contagious. Forgiveness establishes and reestablishes broken relationships. Even in a quick overview of today's reading, the key words of this book pile up: love, holiness, faith, partnership, goodness, joy, encouragement, refreshment.
How is our forgiveness of others dependent on God's forgiveness of us? (Think of the Lord's Prayer.) How is our forgiveness ultimately dependent on God's forgiveness? Think about the unique relationships detailed in this book -- Paul, Philemon, and Onesimus. What parallel applications can you think of in your own life? What impact would it have in the church if church members came to understand and apply the message of the book of Philemon?
Prayer
Dear God, thank you for forgiving us in Christ. Thank you for making us whole in the midst of our difficulties and interpersonal conflicts. Help us learn patience and forgiveness in our relationships with others. Thank you for your word and your Word, and for making forgiveness real in our lives, in Jesus' name, Amen.
---


http://www.bobyoungresources.com/devotionals/18-philm_understanding-forgiveness.htm Last updated January 23, 2019