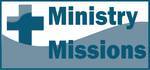 Titus 3: Devoted to Doing What Is Good
by Bob Young
[permission is given to reprint with credit noted]
Today's Bible Reading: Titus 3
Selected Biblical Text
This is a trustworthy saying. And I want you to stress these things so that those who have trusted in God may be careful to devote themselves to doing what is good. These things are excellent and profitable for everyone. (Titus 3:8 NIV)
Reflecting and Thinking
Today we conclude our brief trip through the book of Titus. Some are unfit for doing good; Jesus calls us to be eager to do good; Christians are challenged to devote themselves to doing what is good. Based on the first part of today's chapter, doing good encompasses such things are civil obedience and watching our tongues and our attitudes. Our readiness to do good represents a reversal of our previous experiences when we were foolish and worldly. We have been blessed by his righteousness, our rebirth in baptism, and the renewing presence of God's Spirit within us. Trust in God changes our lives -- not just our status before God as saved or lost. The book of Titus says that devotion to doing good is not optional. In fact, it is something to which children of God devote themselves constantly.
How could the modern church demonstrate a greater devotion to doing good? What are some good things the church typically fails to become involved in? How does devotion to doing good connect with accurate understandings, Christian attitudes, and lifestyle decisions? Describe how these three factors are integrated in the life of a devoted Christian.
Prayer
Our Heavenly Father, help your people find strength in their devotion to goodness. May our lives reflect the generosity of Jesus Christ our Savior, and we pray through Him, Amen.
---


http://www.bobyoungresources.com/devotionals/17-tit3_devoted-to-good.htm Last updated January 23, 2019