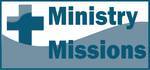 Titus 2: Eager to Do What Is Good
by Bob Young
[permission is given to reprint with credit noted]
Today's Bible Reading: Titus 2
Selected Biblical Text
For the grace of God has appeared that offers salvation to all people. It teaches us to say "No" to ungodliness and worldly passions, and to live self-controlled, upright and godly lives in this present age, while we wait for the blessed hope -- the appearing of the glory of our great God and Savior, Jesus Christ, who gave himself for us to redeem us from all wickedness and to purify for himself a people that are his very own, eager to do what is good. (Titus 2:11-14 NIV)
Reflecting and Thinking
Many Bible students are familiar with the first part of the text above; fewer continue to the conclusion of the thought. We are blessed by God's saving grace demonstrated in Jesus Christ; we are equally blessed by the possibility of moral godly lives. We rejoice in our blessed hope for the return of Jesus. We are less likely to focus on the truth that Jesus has called to himself and claimed as his possession a people who are to be eager to do what is good. Life is not only measured by our obedience to the gospel, our worship, passion, faith, and hope. Life is measured by our attitudes and actions -- are we eager to do what is good, do we do what is good?
What does it mean to you to be "eager to do what is good?" When have you known hesitant Christians? What do you think Titus had in mind when he wrote about "what is good?" What do you think of the idea that we define goodness too broadly so that everything not immoral becomes good? How could you today demonstrate to yourself, to God, and to others that you are "eager to do what is good?"
Prayer
Heavenly Father, help us to have a clearer vision of your will for us in every area of our lives. Help us to see our commitment and relationship with you, made possible through Jesus, as a factor and influence in every part of life. Grant us an eagerness to do good, place in us the desire to do good, and teach us goodness. We pray in the name of Jesus, Amen.
---


http://www.bobyoungresources.com/devotionals/17-tit2_eager-for-good.htm Last updated January 23, 2019