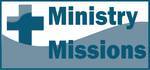 2 Timothy 3: Ready for the Challenges
by Bob Young
[permission is given to reprint with credit noted]
Today's Bible Reading: 2 Timothy 3
Selected Biblical Text
You, however, know all about my teaching, my way of life, my purpose, faith, patience, love, endurance, persecutions, sufferings-what kinds of things happened to me in Antioch, Iconium and Lystra, the persecutions I endured. Yet the Lord rescued me from all of them. In fact, everyone who wants to live a godly life in Christ Jesus will be persecuted, while evildoers and impostors will go from bad to worse, deceiving and being deceived. But as for you, continue in what you have learned and have become convinced of, because you know those from whom you learned it, and how from infancy you have known the Holy Scriptures, which are able to make you wise for salvation through faith in Christ Jesus. All Scripture is God-breathed and is useful for teaching, rebuking, correcting and training in righteousness, so that the servant of God may be thoroughly equipped for every good work. (2 Timothy 3:10-17 NIV)
Reflecting and Thinking
Living as a Christian in the United States seems pretty easy -- not too many challenges or challengers, few real persecutions, certainly little suffering. Life as a Christian in the first century was different. Endurance was essential -- Paul had a clear sense of God's rescue. Limited challenges make us less ready to sacrifice. Limited challenges make us less dependent on God and more certain we can make it on our own. God calls us to godly living, training, and good works. The easy life is not the Christian life.
Have you ever been challenged for your Christian faith? Based on Paul's words to Timothy, have you ever wondered where the persecutions are for the U.S. church? What do you think would happen if the faith of the contemporary church were challenged? How many of those who attend church and call themselves Christians would remain faithful? Do you think the church is stronger or weaker in times of persecution?
Prayer
Dear God, we desperately want not to be weak and unfaithful. We think we would be ready for intense challenges if they were to come, but we are not sure. Make us more dependent on you, more willing to sacrifice all that we have, to be all that we can be for our Lord. Thank you for the precious gift of the God-breathed words of truth that meet our every need and equip us for service. Make us servants like Jesus, in whose name we pray, Amen.
---


http://www.bobyoungresources.com/devotionals/16-2tim3_ready-for-challenges.htm Last updated January 23, 2019