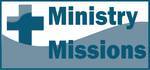 2 Timothy 2: Ready to Teach Others
by Bob Young
[permission is given to reprint with credit noted]
Reading: 2 Timothy 2
Text
You then, my son, be strong in the grace that is in Christ Jesus. And the things you have heard me say in the presence of many witnesses entrust to reliable people who will also be qualified to teach others….Flee the evil desires of youth and pursue righteousness, faith, love and peace, along with those who call on the Lord out of a pure heart. Don't have anything to do with foolish and stupid arguments, because you know they produce quarrels. And the Lord's servant must not be quarrelsome but must be kind to everyone, able to teach, not resentful. (2 Timothy 2:1-2, 22-24)
Reflecting and Thinking
This chapter begins and ends with a focus on sharing the message. In the well-known passage of verses 1-2, four generations are described: Paul, to Timothy, to reliable men, to others. Must we assume that the "reliable men" and "others" are all ministers? Christianity does not seek to establish a repository (although the church is the body of the saved). Christianity is the delivery system designed to take the message of Jesus to the entire world. God's servants are called to a unique manner of life, changed attitudes, servant hearts, and ready teaching. Servants of the Lord are called to kindness and sharing or teaching the message.
In the modern church, the task of sharing the message and teaching others is usually left to a few. Why do you think this is? What you have thought in the past about the "reliable men" and the "others" with whom the gospel was to be shared? What reasons can you give for applying these teachings to designated church leaders? What reasons can you give for applying the teachings to Christians in general?
Prayer
Father, we pray today for the church, for the ability of the church to take the message into the world, and for those who faithfully share your message across generations. Help each of us find our place and part in your eternal plan. Strengthen us with endurance. Fortify our love for the lost, and our compassion for those ensnared by Satan. Make us ready for the tasks at hand, in Jesus' name, Amen.
---


http://www.bobyoungresources.com/devotionals/16-2tim2_ready-teach-others.htm Last updated April 15, 2011