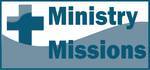 1 Timothy 5: Ministry without Favoritism
by Bob Young
[permission is given to reprint with credit noted]
Today's Bible Reading: 1 Timothy 5
Selected Biblical Text
I charge you, in the sight of God and Christ Jesus and the elect angels, to keep these instructions without partiality, and to do nothing out of favoritism. (1 Timothy 5:21)
Reflecting and Thinking
This chapter contains instructions for Timothy concerning various groups in the church--how he is to interact with and treat the older men, the older women, the younger men, the younger women, and the widows. Along the way, we learn about the roles and responsibilities of these groups. In conclusion, our text tells Timothy to act without favoritism. Partiality is a killer down at the church house. Having favorites wrecks the church. Regardless of our role in the church, you and I are called to interact with a lot of different people and a lot of different groups and subgroups. There is a right way to treat people. Treating people the right way will make all the difference in the success or failure of the local church and of our own service and ministry.
When have you served someone that others would not serve? When have you reached out and touched someone that others considered unworthy? If others could see your heart, would they think you are partial? Would they see favoritism? Do you serve all and love all, or only those who can repay the favor?
Prayer
Heavenly Father, teach us your heart, with love for all, compassion for all, hope for all, and service to all. Help us share the message of hope with all, in His name, Amen.
---


http://www.bobyoungresources.com/devotionals/15-1tim5_favoritism.htm Last updated December 9, 2017