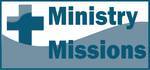 1 Timothy 3: Church Leaders with Integrity
by Bob Young
[permission is given to reprint with credit noted]
Today's Bible Reading: 1 Timothy 3
Selected Biblical Text
Although I hope to come to you soon, I am writing you these instructions so that, if I am delayed, you will know how people ought to conduct themselves in God's household, which is the church of the living God, the pillar and foundation of the truth. (1 Timothy 3:14-15 NIV)
Reflecting and Thinking
This chapter contains instructions about church leaders. Many times the study of this chapter revolves around the qualities or characteristics of church leaders. (I like these words better than "qualifications.") In many studies of this chapter, too little attention is paid to the results of effective church leadership. The words of today's selected text, "these instructions," may refer to the contents of the first three chapters or to the contents of the entire book. It is also possible that the specific reference is to the context immediately preceding. That is, appointing appropriate church leaders results in appropriate conduct among God's people. Spiritual leaders must lead with integrity. Their lives must be examples of teaching, evangelistic outreach, prayers for all, gratitude for God's grace, and influence beyond the local church.
When you read the paragraph immediately above about church leaders, did you think of formal church leaders or did you consider that every Christian is in a sense a spiritual leader? While the chapter clearly focuses on formal leaders, consider how the instructions can be applied to other leaders -- teachers, parents, neighbors, and friends. Is your life a reflection of the principles set forth in 1 Timothy 1-3? Let us pray today about the specific areas of our life that we want to change.
Prayer
Heavenly Father, we honor and adore and say "thank you" for all you are and do. We want to live powerful lives that lead and influence others. We want to strengthen our example, our words, and our desire for reaching out with the gospel. We want to be strong prayer warriors focused on your desire for the salvation of all. Strengthen me this day in the places that are especially weak, in the name of Jesus I pray, Amen.
---


http://www.bobyoungresources.com/devotionals/15-1tim3_church-leaders-integrity.htm Last updated January 23, 2019