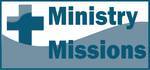 1 Timothy 2: Instructions Concerning Prayer
by Bob Young
[permission is given to reprint with credit noted]
Today's Bible Reading: 1 Timothy 2
Selected Biblical Text
This is good, and pleases God our Savior, who wants all men to be saved and to come to a knowledge of the truth. For there is one God and one mediator between God and men, the man Christ Jesus, who gave himself as a ransom for all men -- the testimony given in its proper time. (1 Timothy 2:3-6 NIV)
Reflecting and Thinking
This chapter provides a guide for Timothy's work with and instructions to the church. The last part of the chapter contains several things that are difficult to interpret. Too often the reading and study of the chapter focuses on the difficult verses and misses the importance of the first part of the chapter. The chapter begins with a focus on prayer: the church's prayers should be offered on behalf of all people (2:1-2), God's desire for salvation concerns all people (2:3-4), Christ's death concerns all people (2:5-6), and therefore the church's proclamation must concern all people (2:7).
How often do the prayers offered in the public assembly include all people? To what extent do your personal prayers concern all people? How often do you pray to God for the salvation of the world? How do you understand the idea that it is good to live godly and holy lives but that lifestyle is not enough?
Prayer
Thank you, Jesus, for being our mediator, for your willingness to be our ransom, and for your great love for all human beings. Help me today to develop that same love for all people, beginning with those I meet today. Help me know how to pray for them, how to speak with them, and how to act. In the precious name of Jesus, Amen.
---


http://www.bobyoungresources.com/devotionals/15-1tim2_prayer.htm Last updated January 23, 2019