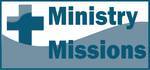 2 Thessalonians 3: Anticipating His Coming -- Misbehaving Brothers
by Bob Young
[permission is given to reprint with credit noted]
Today's Bible Reading: 2 Thessalonians 3
Selected Biblical Text
6 In the name of the Lord Jesus Christ, we command you, brothers and sisters, to keep away from every believer who is idle and disruptive and does not live according to the teaching you received from us. 7 For you yourselves know how you ought to follow our example. We were not idle when we were with you, 8 nor did we eat anyone's food without paying for it. On the contrary, we worked night and day, laboring and toiling so that we would not be a burden to any of you. 9 We did this, not because we do not have the right to such help, but in order to offer ourselves as a model for you to imitate. 10 For even when we were with you, we gave you this rule: "The one who is unwilling to work shall not eat."
11 We hear that some among you are idle and disruptive. They are not busy; they are busybodies. 12 Such people we command and urge in the Lord Jesus Christ to settle down and earn the food they eat. 13 And as for you, brothers and sisters, never tire of doing what is good.
14 Take special note of anyone who does not obey our instruction in this letter. Do not associate with them, in order that they may feel ashamed. 15 Yet do not regard them as an enemy, but warn them as you would a fellow believer. (2 Thess. 3:6-15 NIV)
Reflecting and Thinking
The possibility of Jesus' imminent coming apparently caused some in Thessalonica to quit some of their normal daily activities. Paul warns against idleness, saying that it is a contradiction of his teaching. Paul was not idle among them as he worked to provide for his own needs. The problem with idleness is twofold: the idle are not busy doing the Lord's work as they could be, and they too easily become busybodies.
This chapter may at first reading appear to have little to do with the modern church. When we observe carefully the situation in many churches today, the application becomes clearer. I wonder if the modern church fails to be busy in God's work because we are busy with the wrong things. I wonder, especially when we spend time talking about one another, if we have too much spare time on our hands and are spending too little time in God's work. I wonder if we are too dependent on others for things we could do for ourselves.
When you think about your involvement in church, are you mostly a receiver or a giver? If idleness were to include those who idle with regard to actively doing the Lord's work, what percentage of the members of the church would belong in the "idle" category? What will you do this week for the work of the Lord (not counting attendance and personal activities such as Bible reading or prayer)?
Prayer
Dear God, help us be busy in the things that you want us to be busy in. Help us to be busy in things that bring you glory and advance the cause of Jesus Christ. Help us encourage one another and lift up the weak. Help us reach out to those who are troubled. May our lives this day be what you want them to be, we pray in Jesus' name, Amen.
---


http://www.bobyoungresources.com/devotionals/14-2th3_idleness.htm Last updated January 23, 2019