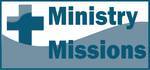 2 Thessalonians 2: Anticipating His Coming -- False Claims
by Bob Young
[permission is given to reprint with credit noted]
Today's Bible Reading: 2 Thessalonians 2
Selected Biblical Text
1 Concerning the coming of our Lord Jesus Christ and our being gathered to him, we ask you, brothers and sisters, 2 not to become easily unsettled or alarmed by the teaching allegedly from us -- whether by a prophecy or by word of mouth or by letter -- asserting that the day of the Lord has already come. 3 Don't let anyone deceive you in any way.... (2 Thess. 2:1-3a NIV)
Reflecting and Thinking
How interesting is it that many in the contemporary church are unsettled by the things Paul wrote to help the Thessalonians overcome the tendency to be unsettled. The Thessalonians, reading Paul's letter in the first century, certainly understood what he was writing. Perhaps he was purposefully obscure -- this section has some of the characteristics of apocalyptic literature.
Even if we do not understand every detail of this chapter, we can understand the conclusion: the coming of Jesus had not yet occurred even though some were asserting that it had. Several things had to occur first -- things Paul had told them about previously.
There always have been and always will be date-setters and those who want to ascertain precisely the time of Jesus' coming. Jesus said that the time of his coming is unknown and will come as a surprise. One can say with relative safety, "I do not know when Jesus is coming, but when someone sets a specific date, I can be almost certain that the date is wrong." Our challenge is not to ascertain the date of Jesus' coming but to live in a state of readiness for his coming.
His coming is imminent -- it could occur at any time. It may occur in our lifetime or it may not. In reality, when our lifetime on earth is over, the time of his coming does not matter to us anymore. We will have exited this temporal world and will have entered eternity. While here on earth, we should combat false claims. We should live every day for our Lord.
What is your personal attitude toward "date-setting" and "date-setters"? Are you troubled or comforted by the possibility of Jesus' immediate return? What changes could or should you make today to be ready for his coming? Why not do what you need to do?
Prayer
Dear God, help us live faithful lives in your service. Help us know how to encourage others who are troubled or distraught by the date-setting tendencies of our day. Help us stand firm in God's choosing, the gospel of the glory of Christ, and the sanctifying work of the Holy Spirit, we pray in Jesus' name, Amen.
---


http://www.bobyoungresources.com/devotionals/14-2th2_day-of-lord.htm Last updated January 23, 2019