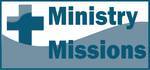 2 Thessalonians 1: Anticipating His Coming -- Persecution and Problems
by Bob Young
[permission is given to reprint with credit noted]
Today's Bible Reading: 2 Thessalonians 1
Selected Biblical Text
3 We ought always to thank God for you, brothers and sisters and rightly so, because your faith is growing more and more, and the love all of you have for one another is increasing. 4 Therefore, among God's churches we boast about your perseverance and faith in all the persecutions and trials you are enduring. 5 All this is evidence that God's judgment is right, and as a result you will be counted worthy of the kingdom of God, for which you are suffering. 6 God is just: He will pay back trouble to those who trouble you 7 and give relief to you who are troubled, and to us as well. This will happen when the Lord Jesus is revealed from heaven in blazing fire with his powerful angels. 8 He will punish those who do not know God and do not obey the gospel of our Lord Jesus. 9 They will be punished with everlasting destruction and shut out from the presence of the Lord and from the glory of his might 10 on the day he comes to be glorified in his holy people and to be marveled at among all those who have believed. This includes you, because you believed our testimony to you. (2 Thess. 1:3-10 NIV)
Thinking and Reflecting
References to the coming of Jesus continue in Second Thessalonians. In these devotional thoughts, I have outlined the letter with three important concepts related to our anticipation of Jesus' coming: persecution from without, false claims, and misbehavior within the church.
While we Christians in the United States do not often suffer very much for our faith, there are many people around the world who suffer gravely because of their efforts to follow Christ. Persecutions often seem to strengthen the resolve of those being persecuted. The nominal or minimal Christian may fall by the wayside, but those with conviction are made stronger by persecution. I remember a quotation: "The same fire that melts the butter hardens the steel." The difference is what we are made of.
Paul reminds the Thessalonians that God is the great equalizer. God is just, and the troubles of this life are temporary. Those who are the troublers will one day be troubled, because at Jesus' coming what will matter is to know God and to obey the gospel of Jesus. Knowing God and obeying the gospel lead to the eternal presence and glory of the Lord. How blessed are those who believe and obey the testimony of the gospel!
What do you think would happen if the contemporary church in the U.S. were to suffer intense persecutions and trials? Would the churches grow larger or smaller? What does it mean to you that the comfort of these verses applies only to believers who know God and obey the gospel? How important is it that we make every effort to know God and obey the gospel? What does it mean to you to obey the gospel?
In depth: a concordance will help you research the New Testament meaning of the word "gospel" and find occurrences of the phrase, "obey the gospel."
Prayer
Father God, we want to live worthy of the gospel, and we pray that you will help us live faithfully in the particular situations of our lives, both when the circumstances are difficult and challenging and when they are easy. In Jesus' name and by his power we ask it, Amen.
---


http://www.bobyoungresources.com/devotionals/14-2th1_persecution.htm Last updated January 23, 2019