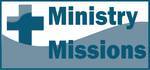 1 Thessalonians 5: The Maturing of a New Church -- Advice for New Christians
by Bob Young
[permission is given to reprint with credit noted]
Today's Bible Reading: 1 Thessalonians 5
Selected Biblical Text
11 Therefore encourage one another and build each other up, just as in fact you are doing. 12 Now we ask you, brothers and sisters, to acknowledge those who work hard among you, who care for you in the Lord and who admonish you. 13 Hold them in the highest regard in love because of their work. Live in peace with each other. 14 And we urge you, brothers and sisters, warn those who are idle and disruptive, encourage the disheartened, help the weak, be patient with everyone. 15 Make sure that nobody pays back wrong for wrong, but always strive to do what is good for each other and for everyone else. 16 Rejoice always, 17 pray continually, 18 give thanks in all circumstances; for this is God's will for you in Christ Jesus. 19 Do not quench the Spirit. 20 Do not treat prophecies with contempt 21 but test them all; hold on to what is good, 22 reject every kind of evil. (1 Thess. 5:11-22, NIV)
Reflecting and Thinking
I am amazed that some think the rules for developing spiritual maturity change as we mature in Christ. The same things that start us on a path to spiritual maturity will keep us on that path and keep us growing in Christ. The instructions Paul writes to the Thessalonians apply to all Christians in every place in every time in every situation. Here are instructions for relationships, leadership, work and activity in the church, spiritual development, spiritual living, and purity of heart. The NIV text above contains at least 18 instructions. Choose two or three of those most relevant to your life and make a special effort to work on them today.
Which of the instructions above are hardest for Christians to follow? Which are for you the easiest? Are you surprised by the list Paul writes? Why or why not? How well does the church where you worship do in following these instructions?
Prayer
Heavenly Father, we want to grow up in Christ through your power and presence. Help us discern those thing that are most important and strengthen us as we develop spiritual lives to your glory. Help us as we encourage one another. We want to walk closer to you today than before and we ask your presence as we pray through Jesus, Amen.
---


http://www.bobyoungresources.com/devotionals/13-1th5_instructions.htm Last updated January 23, 2019