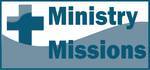 1 Thessalonians 4: The Struggles of a New Church -- The Importance of Living with the End in View
by Bob Young
[permission is given to reprint with credit noted]
Today's Bible Reading: 1 Thessalonians 4
Selected Biblical Text
1 As for other matters, brothers and sisters, we instructed you how to live in order to please God, as in fact you are living. Now we ask you and urge you in the Lord Jesus to do this more and more. 2 For you know what instructions we gave you by the authority of the Lord Jesus.
3 It is God's will that you should be sanctified....
9 Now about your love for one another we do not need to write to you, for you yourselves have been taught by God to love each other....
11 ...make it your ambition to lead a quiet life.
13 Brothers and sisters, we do not want you to be uninformed about those who sleep in death, so that you do not grieve like the rest of mankind, who have no hope. 14 For we believe that Jesus died and rose again, and so we believe that God will bring with Jesus those who have fallen asleep in him. (selected passages from 1 Thess. 4:1-14 NIV)
Reflecting and Thinking
The letter of First Thessalonians is characterized by references to Jesus' return. A reference to the coming of Jesus occurs near the end of every chapter. Paul lived with the coming of Jesus in view and he urged his converts to live in the same way. Enduring struggles is easier when we are confident that the time is limited and that the ultimate outcome will be deliverance. Paul, along with other New Testament writers, wrote with the end in view. After 2000 years, it is harder for the contemporary church to affirm the imminent coming of Jesus. (Imminent means soon, or that it could happen at any time.) Paul sought to encourage and instruct the Thessalonians in how to live with the end in view. Such awareness provides motivation for obedience, purity, love, simplicity, and hope.
On a scale of 1-10, how aware are you that Jesus could come today? Do you live your life with such an attitude -- seldom, sometimes, usually, almost always? How would your life change if you were more aware of the coming of Jesus? How does confidence concerning Jesus' coming change the grieving process?
Prayer
Heavenly Father, we are grateful for Jesus' first coming without sin unto salvation, in order that we might be redeemed and restored to relationship with you. We anticipate his second coming in hope. We want to live lives that reflect that hope. We ask from you power and strength. Instill in us a more constant awareness of your presence and plan in our lives. In the name of the resurrected Christ who will come again, Amen.
---


http://www.bobyoungresources.com/devotionals/13-1th4_coming-of-jesus.htm Last updated January 23, 2019