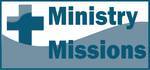 1 Thessalonians 3: Hope for a New Church -- Awaiting Good News
by Bob Young
[permission is given to reprint with credit noted]
Today's Bible Reading: 1 Thessalonians 3
Selected Biblical Text
4 In fact, when we were with you, we kept telling you that we would be persecuted. And it turned out that way, as you well know. 5 For this reason, when I could stand it no longer, I sent to find out about your faith. I was afraid that in some way the tempter had tempted you and that our labors might have been in vain. 6 But Timothy has just now come to us from you and has brought good news about your faith and love. He has told us that you always have pleasant memories of us and that you long to see us, just as we also long to see you. 7 Therefore, brothers and sisters, in all our distress and persecution we were encouraged about you because of your faith. 8 For now we really live, since you are standing firm in the Lord. 9 How can we thank God enough for you in return for all the joy we have in the presence of our God because of you? 10 Night and day we pray most earnestly that we may see you again and supply what is lacking in your faith. (1 Thess. 3:4-10 NIV)
Reflecting and Thinking
What keeps us going in difficult days or in the face of persistent persecution? Many people who have endured difficult situations point to hope as the most important factor. Paul did not know how the Thessalonians had fared in the face of challenges to their fledging faith. He had high hopes that they had faithfully endured. In today's chapter, we learn that he sent Timothy to check on them and that he wrote the First Thessalonian letter after receiving the good news of their continuing faith and love. His spirit was buoyed by the deep faith that had been established in such a short time. Paul's life was full because of the firm faith of the Thessalonians (v. 8). His hope for them reflected his deep love for them and motivated constant prayer on their behalf.
Hope is a powerful influence in the life of a Christian. Have you ever been hopeful of something in the sense described in this text -- hopeful about the spiritual progress or well-being of another person or group of people? Think about that situation and describe how that hope influenced your prayer life? What did you do to stay informed about the situation? To what lengths will we go to bring hope to reality?
Prayer
Dear God, we want to live by faith but it is hard when we do not know the details of situations that are important to us. We trust you to provide, but we still want to know what is happening. We want foundations for our hope. You know the specific things we hope for today -- in the lives of family, children, friends, other Christians, neighbors, and our world. We depend on you to be present and to provide in these situations, and to present to us the opportunities to be used in your service to make a difference. In Jesus' name, Amen.
---


http://www.bobyoungresources.com/devotionals/13-1th3_hope.htm Last updated January 23, 2019