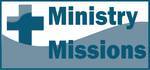 1 Thessalonians 2: Ministry in a New Church -- Building Relationships
by Bob Young
[permission is given to reprint with credit noted]
Today's Bible Reading: 1 Thessalonians 2
Selected Biblical Text
3 For the appeal we make does not spring from error or impure motives, nor are we trying to trick you. 4 On the contrary, we speak as those approved by God to be entrusted with the gospel. We are not trying to please people but God, who tests our hearts. 5 You know we never used flattery, nor did we put on a mask to cover up greed-God is our witness. 6 We were not looking for praise from people, not from you or anyone else, even though as apostles of Christ we could have asserted our authority. 7 Instead, we were like young children[a] among you. Just as a nursing mother cares for her children, 8 so we cared for you. Because we loved you so much, we were delighted to share with you not only the gospel of God but our lives as well. 9 Surely you remember, brothers and sisters, our toil and hardship; we worked night and day in order not to be a burden to anyone while we preached the gospel of God to you. 10 You are witnesses, and so is God, of how holy, righteous and blameless we were among you who believed. 11 For you know that we dealt with each of you as a father deals with his own children, 12 encouraging, comforting and urging you to live lives worthy of God, who calls you into his kingdom and glory. (1 Thess. 2:3-12 NIV)
Reflecting and Thinking
One of the things that concerned Paul was that he did not know how the infant church in Thessalonica had received his ministry. Had opponents infiltrated the infant church and brought Paul's motives into question after his departure? In today's text, Paul describes his ministry in Thessalonica. He says it was a ministry based on God's truth and pure motives, pleasing God without flattery or greed. He uses two illustrations to describe his work: as a nursing mother (v. 7) and as a father (v. 11). Later in the chapter he speaks of being "orphaned" from them by his untimely, forced departure.
Paul's fatherly ministry among the Thessalonians was one of sacrifice and example. Based on close relationships, he desired for them encouragement, comfort, and exhortation. This chapter provides excellent instruction for church leaders who work in the church, especially for those who work in newly planted churches. It also provides instruction for Christians who want to help new brothers and sisters grow in faith. It suggests attitudes and actions to help us help others toward growing faith.
How could you help a new Christian grow in faith? What kind of things could you do to encourage a brother or sister? Try to be specific, and pay close attention to the words of the text -- encourage, comfort, exhort. How could you encourage? How could you comfort? How could you exhort? How could you help others build more firmly on the truth of the gospel as the word of God?
Prayer
Dear God, we pray today for new churches and new Christians around the world. We pray for those who work in ministry situations with new churches and new Christians. We pray for missionaries who share the good news and are involved in the first stages of faith for new Christians. We ask you to help us see how we can influence others toward Jesus, and how we can be part of the process by which their faith grows. We pray in Jesus' name, Amen.
---


http://www.bobyoungresources.com/devotionals/13-1th2_ministry.htm Last updated January 23, 2019