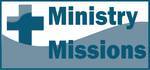 1 Thessalonians 1: Developing Faith in a New Church -- Expectant Living
by Bob Young
[permission is given to reprint with credit noted]
Today's Bible Reading: 1 Thessalonians 1
Selected Biblical Text
4 For we know, brothers and sisters loved by God, that he has chosen you, 5 because our gospel came to you not simply with words but also with power, with the Holy Spirit and deep conviction. You know how we lived among you for your sake. 6 You became imitators of us and of the Lord, for you welcomed the message in the midst of severe suffering with the joy given by the Holy Spirit. 7 And so you became a model to all the believers in Macedonia and Achaia. 8 The Lord's message rang out from you not only in Macedonia and Achaia-your faith in God has become known everywhere. Therefore we do not need to say anything about it, 9 for they themselves report what kind of reception you gave us. They tell how you turned to God from idols to serve the living and true God, 10 and to wait for his Son from heaven, whom he raised from the dead-Jesus, who rescues us from the coming wrath. (1 Thess. 1:4-10 NIV)
Thinking and Reflecting
The book of First Thessalonians is among the earliest writings of the New Testament. Paul established the Thessalonian church on his second missionary journey (Acts 17) and was forced to leave very quickly. This letter to an infant church is his response when he received the good news of their faithful perseverance.
How does faith develop in a newly planted church? Several key words and phrases appear in our text: gospel, power, Holy Spirit, conviction. The church in Thessalonica faced suffering almost immediately after its establishment. In the face of opposition, they became an example of faith throughout the region. Their faith developed quickly in trying circumstances. The gospel message became the power for their lives.
An interesting description of how and why this was possible appears in the last two verses of today's chapter. From their past idol worship they had turned to God so that their present tense was a life of service to God. The power for their faith was found in their eager anticipation of Jesus' coming. Rescue brings gratitude. Expectant, hopeful living grew out of their intense awareness of how bad their former life had been, and how good the future could be.
When have you been rescued? If you do not have a personal experience to think about, think of a situation you have known in which a rescue occurred. What does it feel like to be rescued? How does one's outlook on life change? How does one's life change? Do you think the contemporary church would live life differently if there were a greater sense of gratitude for the rescue that has been made possible through Jesus?
In your observation, do older churches or newer churches grow faster? Why? What explanation would you give for the reasons behind your answer? How could we build a more meaningful faith in our lives as Christians? On a scale of 1 to 10 (10 is the highest), how would you rate the presence of the following in your life: gospel, power, Holy Spirit, conviction?
Prayer
Father God, thank you for the gospel. Thank you for the power of your word and the continuing presence of the Holy Spirit in our lives. Help us to live convicted lives in your service. Help us remember our rescue so that we might continually appreciate what it means that we have been saved. Help us live expectant lives, in Jesus' name and by his power I ask it. Amen.
---


http://www.bobyoungresources.com/devotionals/13-1th1_rescued.htm Last updated January 23, 2019