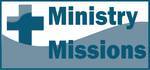 Colossians 3: Jesus Is the Way to Find Life
by Bob Young
[permission is given to reprint with credit noted]
Reading: Colossians 3
Text
Since, then, you have been raised with Christ, set your hearts on things above, where Christ is, seated at the right hand of God. Set your minds on things above, not on earthly things. For you died, and your life is now hidden with Christ in God. When Christ, who is your life, appears, then you also will appear with him in glory. (Colossians 3:1-4)
Reflecting and Thinking
Jesus is our life. As in other of Paul's letters, the Colossian correspondence can be divided into doctrine and practice. The foundational truth upon which the practical admonitions of chapter 3 are built is the identity of Jesus as our life. We distance ourselves from the evil that was part of a former way of life because we have new life in his knowledge and image. We live a different kind of life with different attitudes because of his presence in our hearts. We are indwelt by his word which overflows in our teaching and admonition and worship, and in all that we do. Our relationships are changed by his presence.
Our world seeks life in a lot of different places. What are some of the items you would include in a short list? What does the text mean when it says Jesus is our life? Do you have more trouble with avoiding evil or adding goodness? What does it mean to you that Jesus is "all, and is in all"?
Prayer
Dear God, we are thankful that you have not left us on our own in this Christian life. We are grateful that you have let us see and experience newness in Christ, with changed hearts and changed thoughts. Help us focus on things above and things eternal. Protect us from evil and encourage us in Christ-likeness. Teach us gratitude, in the name of the Lord Jesus, Amen.
---


http://www.bobyoungresources.com/devotionals/12-col3_find-life.htm Last updated April 26, 2011