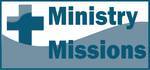 Colossians 2: Jesus Is Our Escape From Human Wisdom
by Bob Young
[permission is given to reprint with credit noted]
Reading: Colossians 2
Text
My goal is that they may be encouraged in heart and united in love, so that they may have the full riches of complete understanding, in order that they may know the mystery of God, namely, Christ, in whom are hidden all the treasures of wisdom and knowledge. I tell you this so that no one may deceive you by fine-sounding arguments. For though I am absent from you in body, I am present with you in spirit and delight to see how disciplined you are and how firm your faith in Christ is.
So then, just as you received Christ Jesus as Lord, continue to live your lives in him, rooted and built up in him, strengthened in the faith as you were taught, and overflowing with thankfulness. See to it that no one takes you captive through hollow and deceptive philosophy, which depends on human tradition and the elemental spiritual forces[a] of this world rather than on Christ. For in Christ all the fullness of the Deity lives in bodily form, and in Christ you have been brought to fullness. He is the head over every power and authority. (Colossians 2:2-10)
Reflecting and Thinking
Descriptions of Jesus abound in Colossians. In our short text, he is the mystery of God, the holder of the treasures of wisdom and knowledge, Lord, fullness of God, and head over all. How amazing then that we continue to be tempted by human wisdom! Even in the light of God's clear revelation of himself in Jesus, hollow, deceptive, vain philosophies continue to hold sway in the minds of many, even though such philosophies are largely human traditions and worldly principles. Many prefer regulations and false guidelines to freedom in Christ. Incredible!
When are you most tempted to buy into human ways of thinking about things? When have you seen the temptation to think in human terms exhibit itself down at the church house? The rest of the chapter talks about the shadows versus the reality. What parts of Christianity seem like shadow to you? What parts of your life would you like to make "more real"?
Prayer
Dear God, as we live in this physical world, we really struggle to think in terms of spiritual wisdom and knowledge. The things we see here seem so much more real than the spiritual things revealed by faith. We are tempted to depend on what we can see, and on rules that make us feel like we are succeeding. Help us as we seek genuine connection with Jesus as the Head, and deliver us from the false thought systems of this world. We are thankful that you strengthen our faith as we see Jesus clearly, in His name, Amen.
---


http://www.bobyoungresources.com/devotionals/12-col2_escape-human-wisdom.htm Last updated April 26, 2011