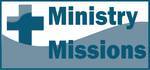 Philippians 4: Depending on Him
by Bob Young
[permission is given to reprint with credit noted]
Today's Bible Reading: Philippians 4
Selected Biblical Text
Rejoice in the Lord always. I will say it again: Rejoice! Let your gentleness be evident to all. The Lord is near. Do not be anxious about anything, but in every situation, by prayer and petition, with thanksgiving, present your requests to God. And the peace of God, which transcends all understanding, will guard your hearts and your minds in Christ Jesus. Finally, brothers and sisters, whatever is true, whatever is noble, whatever is right, whatever is pure, whatever is lovely, whatever is admirable -- if anything is excellent or praiseworthy -- think about such things. Whatever you have learned or received or heard from me, or seen in me -- put it into practice. And the God of peace will be with you. I rejoiced greatly in the Lord that at last you renewed your concern for me. Indeed, you were concerned, but you had no opportunity to show it. I am not saying this because I am in need, for I have learned to be content whatever the circumstances. I know what it is to be in need, and I know what it is to have plenty. I have learned the secret of being content in any and every situation, whether well fed or hungry, whether living in plenty or in want. I can do all this through him who gives me strength. (Philippians 4:4-13 NIV)
Reflecting and Thinking
It is not easy to depend on God. Most of the time, our first choice is to depend on self and to seek God's help only in times of emergency. The "secure mind" is centered on God. God's provision allows us peace regardless of our circumstances. God's provision keeps us focused on excellence. The peace that the world gives can never equal the presence of the God of peace.
When do you find it hardest to depend on God? When has your dependence on God been answered by the help of brothers and sisters in Christ? When has the dependence of others on God been answered by your help? God meets our needs and in this we rejoice!
Prayer
Dear God, we marvel at the love that joins believers together. We find incredible the possibility of forgiveness. We do not understand always rejoicing, lack of anxiety, constant prayer, and peace, but we are grateful for these realities in our lives. We believe your promises, and we depend on your power to do all that you want us to do. May we live to your glory. We pray in the name of Jesus, Amen.
---


http://www.bobyoungresources.com/devotionals/11-phil4_depending-on-him.htm Last updated January 23, 2019