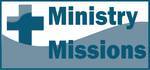 Philippians 3: Becoming Like Jesus
by Bob Young
[permission is given to reprint with credit noted]
Today's Bible Reading: Philippians 3
Selected Biblical Text
But whatever were gains to me I now consider loss for the sake of Christ. What is more, I consider everything a loss because of the surpassing worth of knowing Christ Jesus my Lord, for whose sake I have lost all things. I consider them garbage, that I may gain Christ and be found in him, not having a righteousness of my own that comes from the law, but that which is through faith in Christ -- the righteousness that comes from God on the basis of faith. I want to know Christ -- yes, to know the power of his resurrection and participation in his sufferings, becoming like him in his death, and so, somehow, attaining to the resurrection from the dead. (Philippians 3:7-11 NIV)
Reflecting and Thinking
From the "single mind" of Chapter 1 and the "submissive mind" of Chapter 2, Paul turns in this chapter to describe the "spiritual mind." The world may chase after a number of things that appear to have value. Even we Christians may wrongly evaluate that which matters. Paul has turned from the things that were formerly considered valuable to focus on one priority -- to gain Christ and be found in him. His great desire is to know Christ and the power of his resurrection, to share the fellowship of his sufferings, to share his likeness in death, and to attain the resurrection from the dead. Paul's goal is to become like Christ, leaving all else behind.
What is God's greatest spiritual desire for you? What is your greatest spiritual desire? How is that desire reflected in your daily life? Paul in this chapter describes his goal as "winning the prize for which God has called me heavenward in Christ Jesus." What do those words mean to you? How would you describe the prize you seek? How would you describe God's heavenward calling in your life?
Prayer
Dear God, we want to become more and more like Jesus. We realize that this will require us to let go of some things that we think are important. Help us as we strive to adjust our priorities and devote ourselves to the things that matter eternally. Help us to develop spiritual minds. Transform us and make us fit for heavenly citizenship. Help us press on when days are difficult. In the name of Jesus our Savior, who also pressed on even in the face of death, Amen.
---


http://www.bobyoungresources.com/devotionals/11-phil3_becoming-like-him.htm Last updated January 23, 2019